Here at Oasis Homestead, we believe in giving our chickens their best life possible. This is why our chickens are always given feed that we grow ourselves right here in beautiful Tate County! In this way, we ensure our chickens remain Non-GMO and happily run around the homestead uncaged. They can roam freely, content with eating bugs, grasses and scratching the ground as nature intended.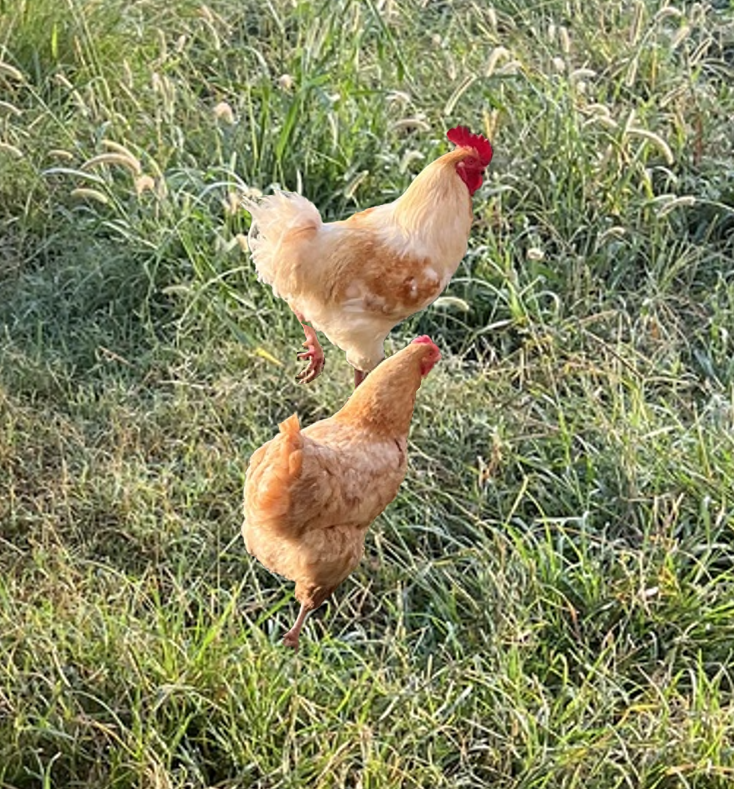 Pricing
Eggs are $4/dozen.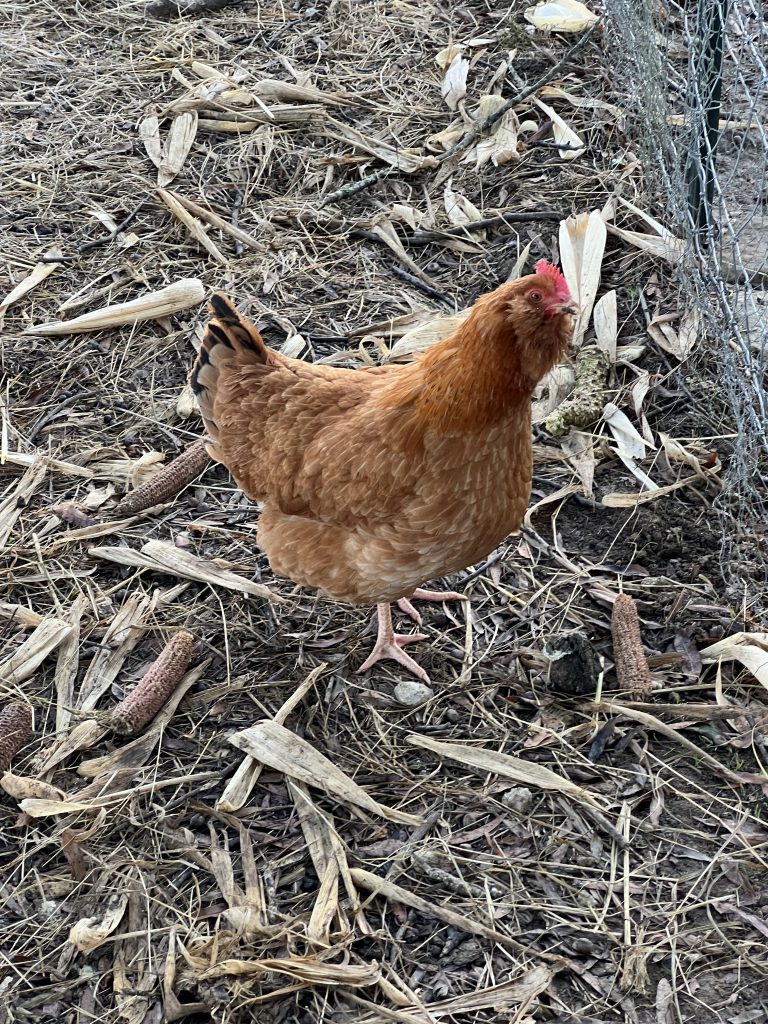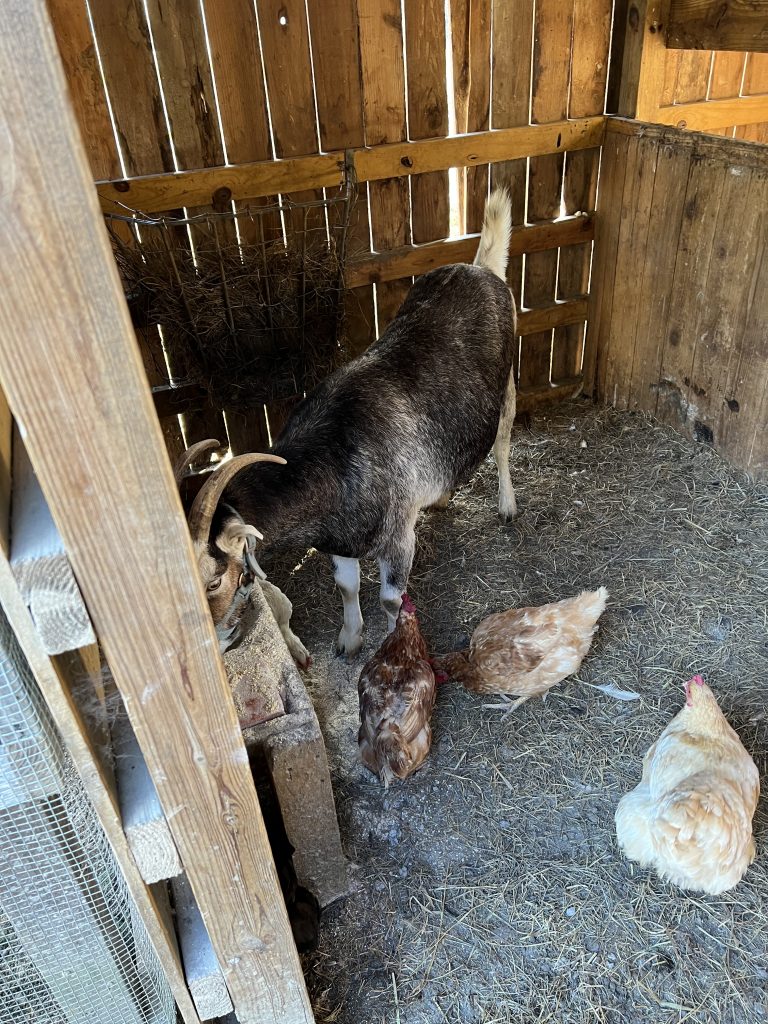 Benefits of Unwashed Eggs
Farm-fresh eggs that are unwashed may be stored without any refrigeration for up to 2 weeks. If you do decide to refrigerate your unwashed farm-fresh eggs, then you can keep them in your refrigerator for up to three months. Washing your farm-fresh egg will disturb the protective layer, called the cuticle or the bloom. The cuticle layer, or bloom, seals the pores of the shell, preventing bacteria from growing. If you wash your farm-fresh eggs, then this seal is disturbed.
Keep the yolk of your farm-fresh eggs centered inside the egg by storing them with their pointy tips downward in the carton. If the rounded and blunt-shaped edge is upwards, this will ensure freshness.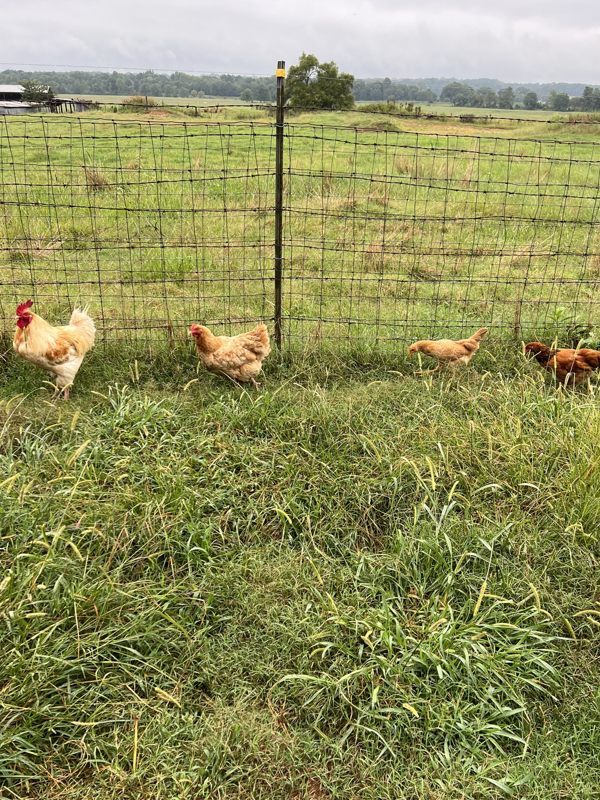 Oasis Homestead Chickens
Here at Oasis Homestead, we take pride in our ability to feed our chickens non-GMO feed, made right here on our lands in Tate county. We've found that feeding them a diet that is natural for them keeps them as healthy and happy as possible. In turn, we get the best out of our chickens, and we strive to sell the best to you!
It's been found that pastured, or cage-free, chickens produce healthier eggs as they eat plants and insects – their natural food – that are found all about the property. In this way, they're naturally clearing the land, and helping us out by taking care of the pesky things we humans don't need! Our livestock guardian dogs are right there in the 15 acres of pristine pastures, keeping them out of harm's way at all times.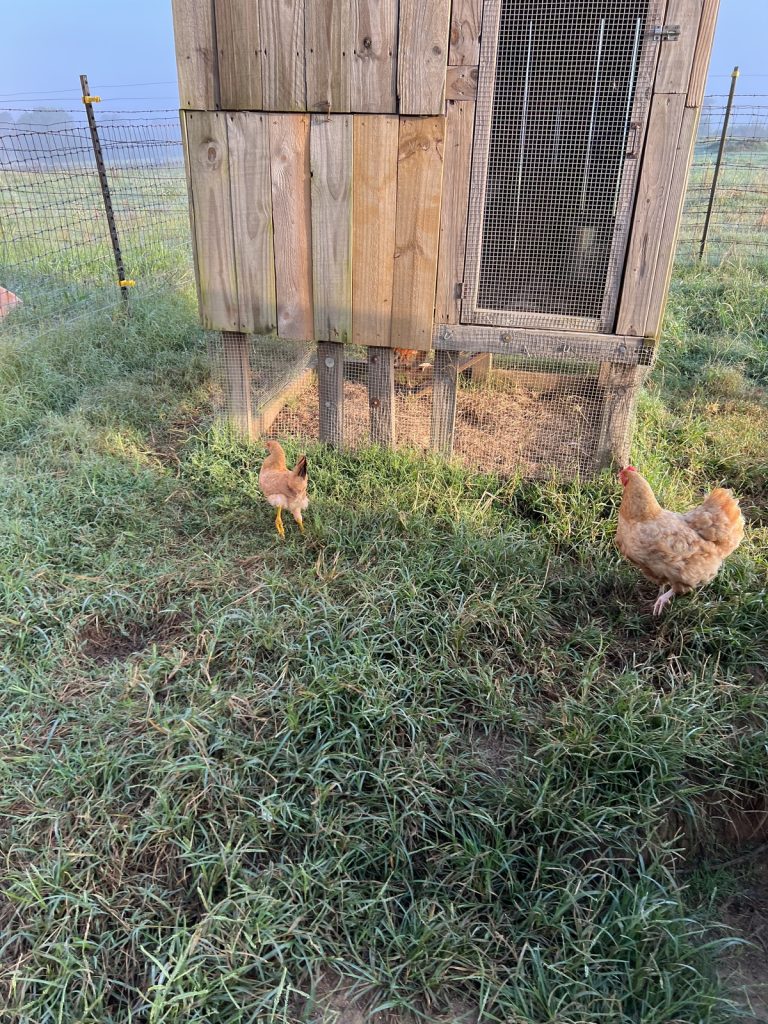 Choosing to take a step in the right direction towards making your diet more deliciously nutritious by purchasing your eggs from our store will ensure that you'll be getting the kind of food you deserve: healthy, delicious-tasting, and good-for-you food, right here in Tate County!
Back in 2007, Mother Earth News decided to put pastured eggs to the test, comparing their nutritional content, compared to the USDA-backed eggs. They did rigorous testing of fourteen different pastured flocks, resulting in the following findings:
1/3 Less Cholesterol
1/4 Less Saturated Fat
2/3 More Vitamin A
Twice as much Omega-3 Fatty Acids
Three times as much Vitamin E
Seven times as much beta carotene
Besides the healthy contents of the eggs, you are sure to taste the difference between our farm-fresh eggs from Oasis Homestead and those conventional eggs that were store-bought and raised in enclosed factories. You haven't eaten an egg until you've eaten a fresh-from-the-farm egg!