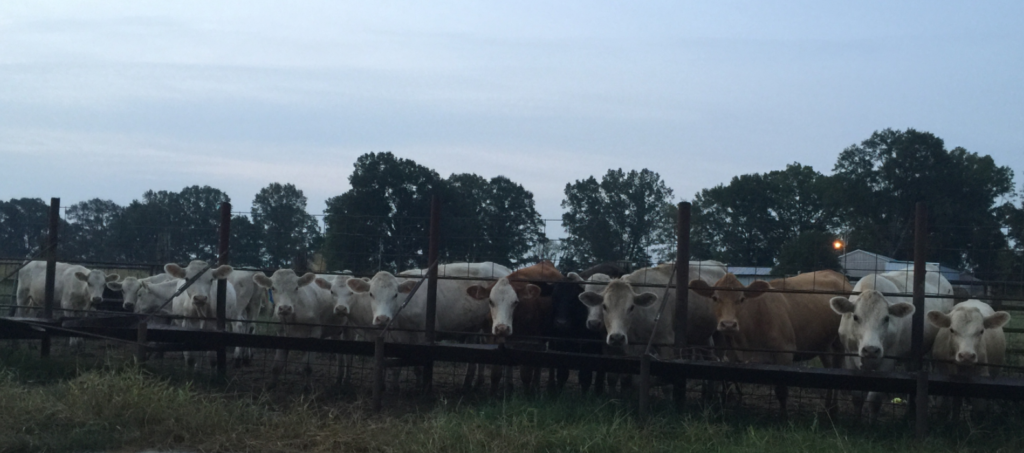 Full Circle Farming
We're home to 7 bulls, 200 cows, with 185 calves roaming our fields. There are Reds, Angus and Charolais on our farm. There is absolutely no steroids or growth hormones given to our animals. Soy is never fed to our animals since soy is loaded with estrogen.
Some people will feed their cattle hormones, steroids and sugar to make them fat faster than normal. We don't take that unhealthy route, however. Our animals are never fed unnatural things!
What do we feed our calves? They begin their lives with momma and all natural diet roaming lush fields of healthy grasses. We bring them to the house at about 500lbs. This is when we begin feeding them corn silage and our own Tate county grown mixture of NON-GMO grains. We grind corn, wheat and add sunflower together to make a high protein, high quality, all natural feed.
At roughly 1,200 pounds, we transfer the animal to the butcher for a full flavored meat. From there, it's trimmed and hung to age. The side or quarter of beef will then be cut and packaged according to the requirements for your order.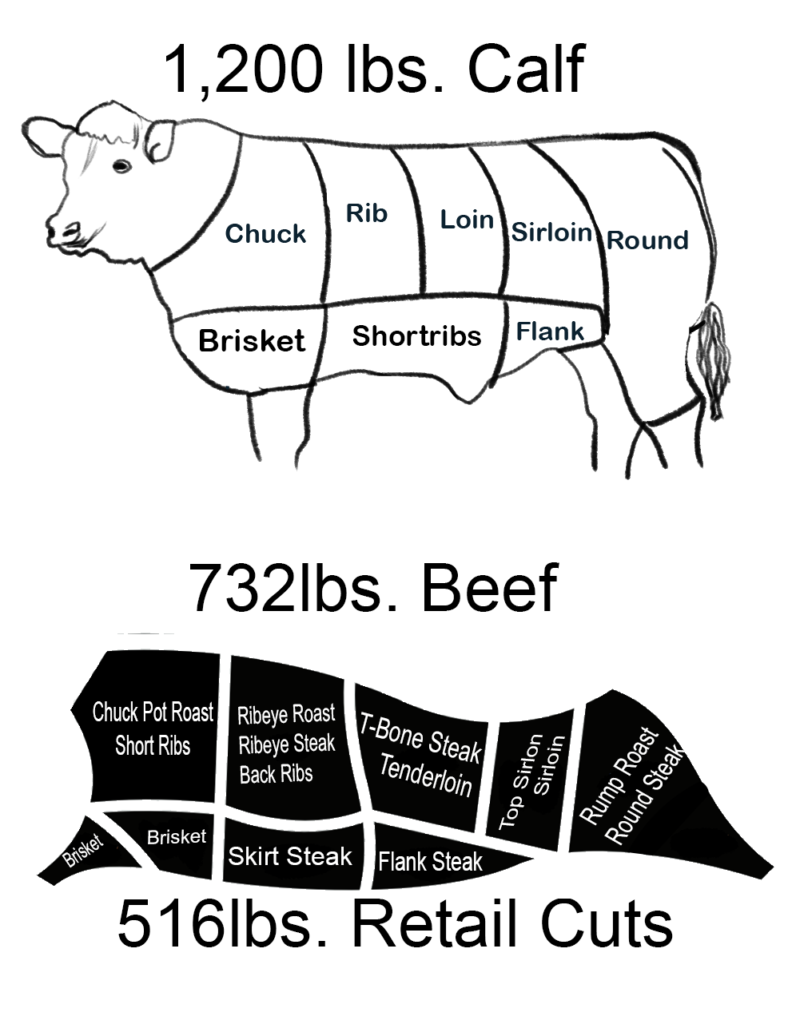 What you Get
(Half A Calf)
About 12 Rib-eye Steaks
About 12 T-Bone Steaks
About 6 Sirloin Steaks
About 8 Roasts (3lbs each)
Ground Meat: 75-100lbs
If you don't want so many roasts,
some or all of them can be cut into stew meat, beef tips, flank steaks, breakfast steaks or just ground up.
What You Pay
$3/lb Live Weight
For Example: 1,200lb Calf
For a 1/4 Calf: $900 + Butcher Fee
For a 1/2 Calf: $1800 + Butcher Fee
For a Whole Calf: $3600 + Butcher Fee
Which Averages out to $6.50/lb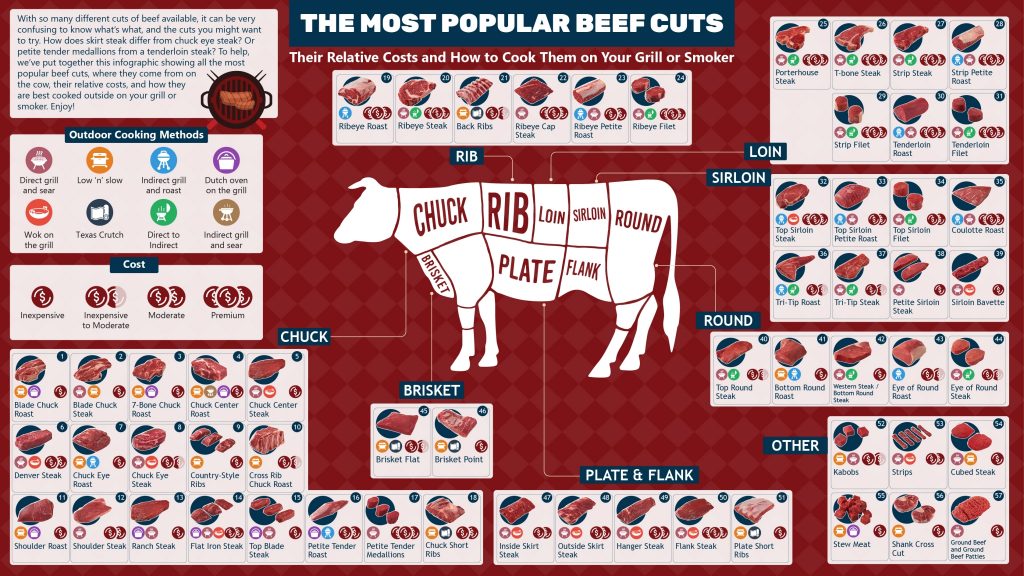 Ordering