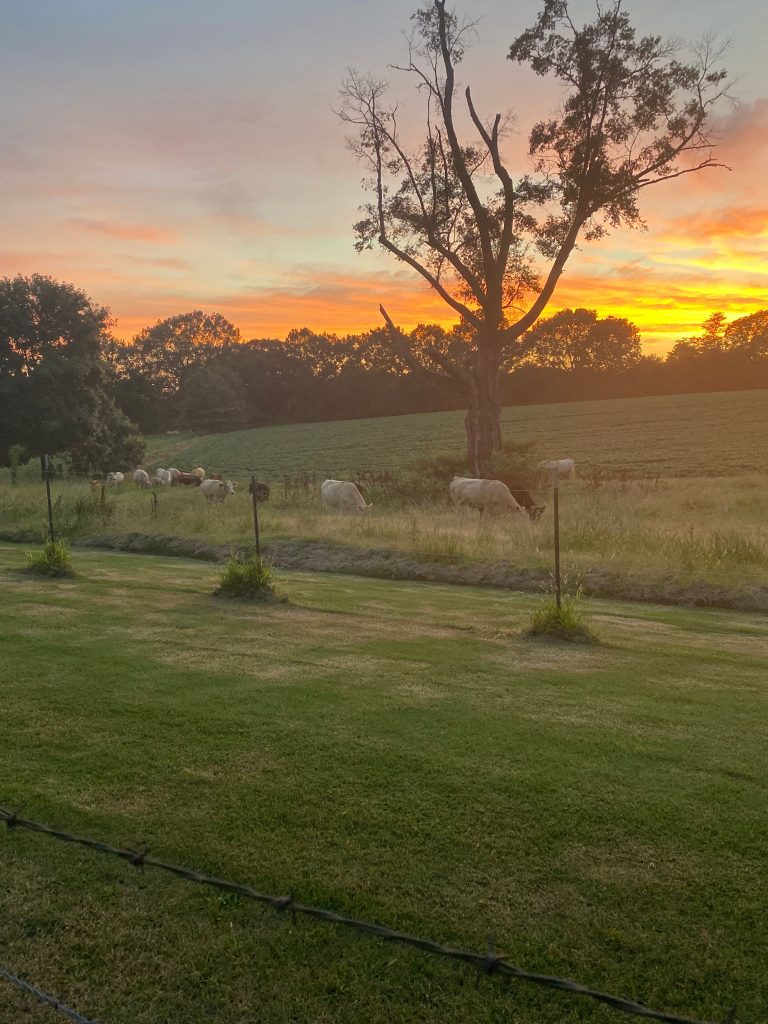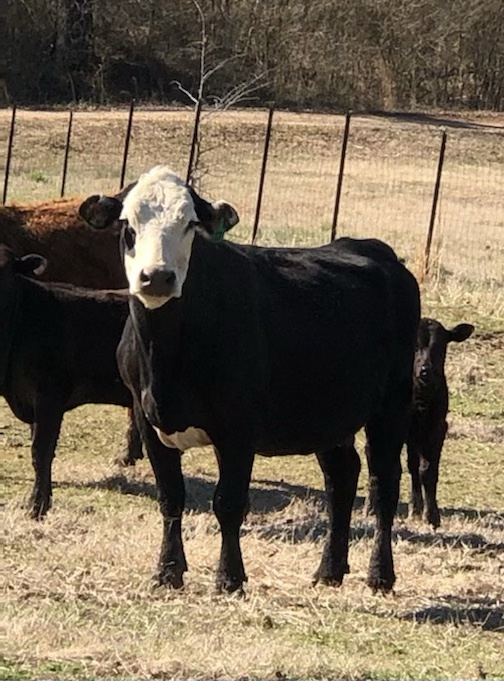 Full Circle Farming
We are home to 7 bulls, 200 cows, with 185 calves roaming our fields. There are Reds, Angus, and Charolais on our farm. There are absolutely no steroids or growth hormones given to our animals. Soy and sugar are never fed to our animals to make them gain weight.
What do we feed our calves? They begin their lives with momma and an all-natural diet roaming lush fields of healthy grasses. We bring them to the house at about 500lbs. This is when we begin feeding them corn silage and our own Tate county-grown mixture of NON-GMO grains. We grind corn, wheat and add sunflower together to make a high protein, high quality, all-natural feed.
At roughly 1,200 pounds, we transfer the animal to the butcher for full-flavored meat. From there, it's trimmed and hung to age. The side or quarter of beef will then be cut and packaged according to the requirements for your order.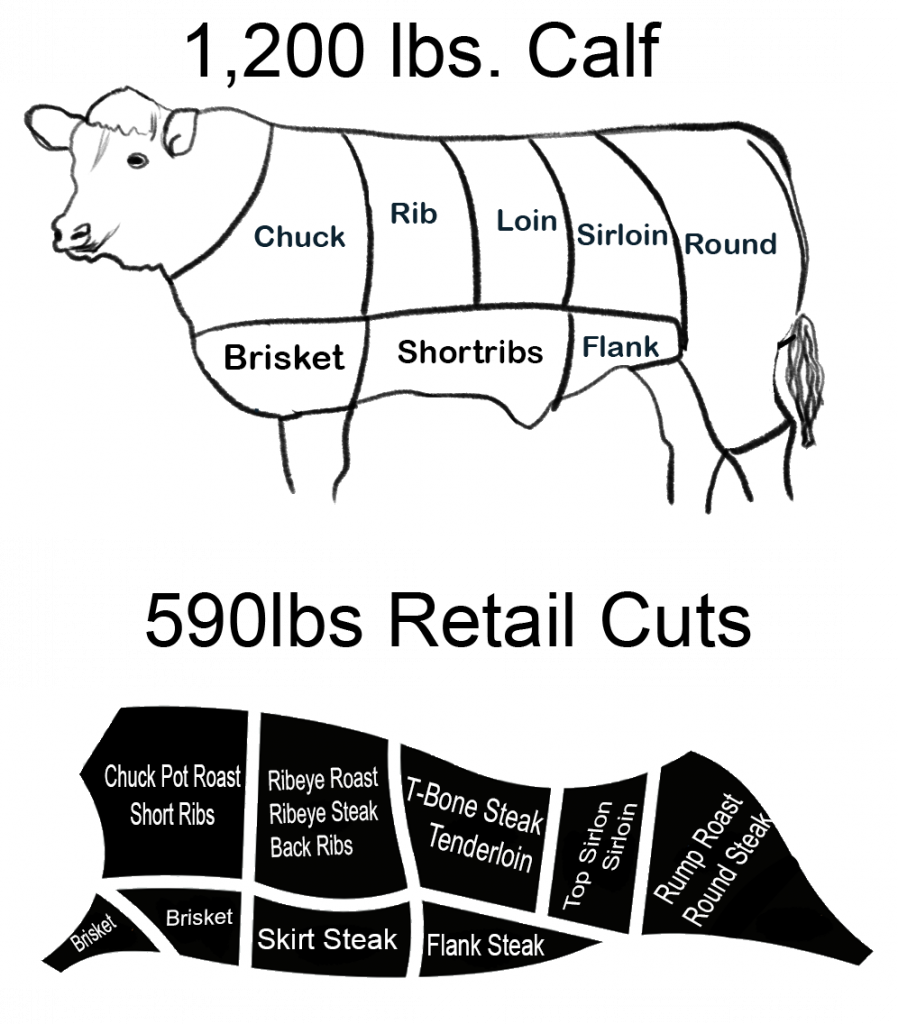 What you Get
(Half A Calf)
About 4-5 Ribeye Steaks
About 4-5 NY Strip Steaks
About 5-6 Sirloin Steaks
About 6 Filets
About 8 Roasts
Ground Meat: 75lbs
Slabs of Ribs: 2
1 Brisket
If you don't want so many roasts, some or all of them can be cut into stew meat, beef tips, flank steaks, minute steaks, or just ground up.
You will also get shanks, soup bones, liver, oxtail, and other organ meat if you want it.
What You Pay
Example order: 1,200 calf= 590 pounds of meat.
1/4 calf = roughly 147# meat x $6.50= $955
1/2 calf = roughly 295# meat x $6.50= $1917
Whole calf= roughly 590# meat x $6.50= $3835
** These are estimates only. Your actual price will vary
depending on the weight of the animal at butcher date and your choice of total cuts you take home. Butcher cost, processing, packaging fees, and transport fees are all included in your price.**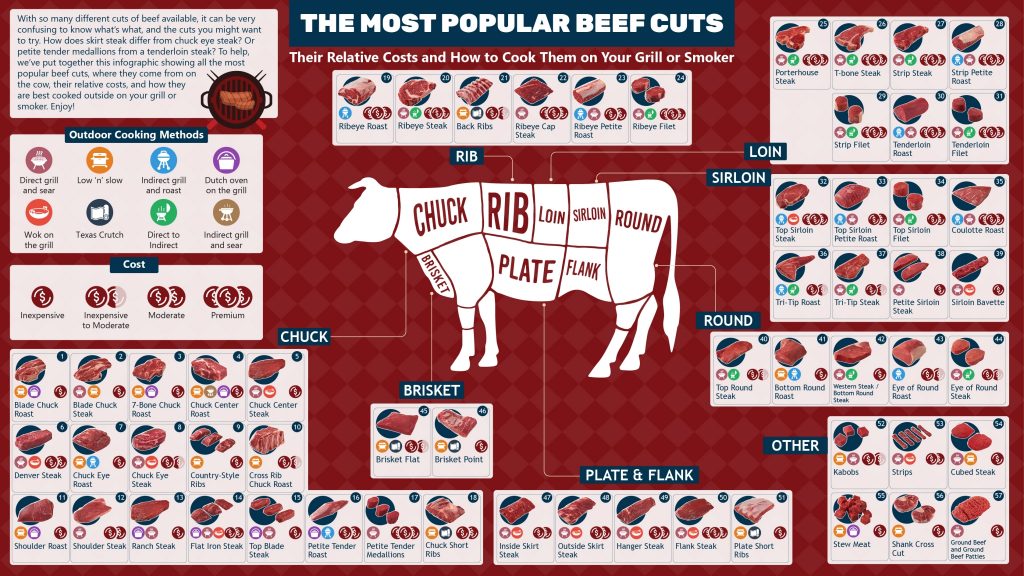 Beef Sampler Pack
We pay the butcher bill and do all transporting for you. The price includes everything, all you need to do is pick it up and take it home. We have a sampler pack available with 35 pounds of cuts, including up to 10lbs ground beef, 2-4 small slow-roasting cuts,1-2 pack of minute steaks, stew meat, or fajita meat.Each pack will have 4-6 individual steaks depending on the sizes. Each pack could include 1 pack ribs, 1lb liver, 1 brisket, tri-tip, shank, soup bone, OR filet, etc. EVERY SAMPLER PACKAGE VARIES AND IS NOT CUSTOMIZABLE.
We will choose a combination of these cuts to bring your sampler pack up to the correct weight requirement, and make sure you receive as wide a range of different cuts as possible. This will help ensure you get to experiment with all different cooking methods and recipes for your household.
The sampler pack costs $221, which is $6.50 per pound, across the board. Ground beef is 90/10 and packaged in 1# increments. Steaks are about 1" thick in packs of 2's usually, unless they are very large. Minute steaks and stew meat come in 1lb packs.
You may want to purchase a customizable 1/4, 1/2 or whole beef package once you've tasted our amazing beef with flavor like it's supposed to be. We do not raise or lower the price depending on inflation or the rising cost of feed and fuel. We are able to control our costs since we grow, grind and feed out our own Tate County raised beef including all their hay and feed needs, completely on our own land. When the local markets are raising their prices and supply shortages continue to plague the area, we stay steady and reasonable. Our goal is to earn a modest living for the honest hard work we do, while providing a great and reliable product to our fellow community members. If we can help you, let us know. We would be honored to have you as our customer.
A 20% deposit is required to hold your sampler package. The remainder is due on the date of pick up. Pickup dates are estimated and we are at the mercy of the butcher's availability. You will be updated via website or Facebook bulk posts. Please follow my page to get auto-updates. Package pick-ups are scheduled in advance as appointment slots during business hours at the store. You may pay with cash or a card. State tax and additional fees via Square may be charged. Ask for details.