Field corn update:
We checked the current field last night. It's workin on filling out but it's not quite ready. Here are some pics to show you. An ear sitting on the truck seat, you can see it's not thick enough yet. Please check back early next week. Thank you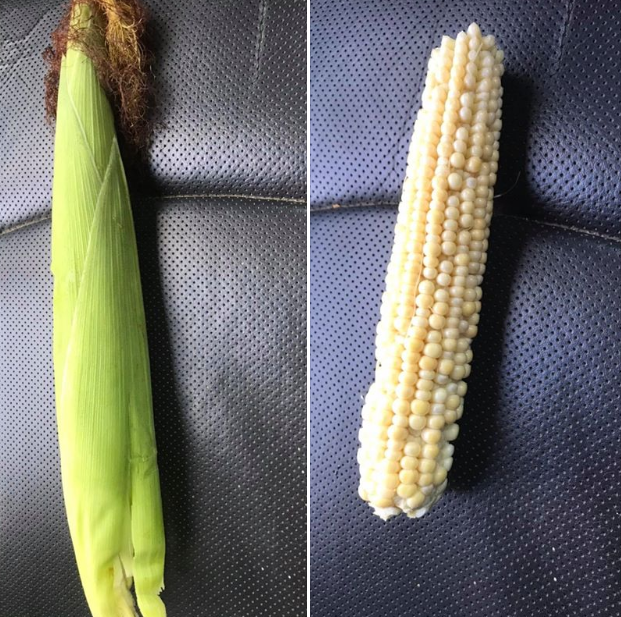 Butterbean and purple hull update:
I will have both tomorrow morning. All of them will be shelled and bagged in 1 pound increments. PH $5 a bag. BB $7 a bag. Crowders $6 a bag.