Closing early due to storms. See y'all tomorrow
Beef customers: please message me privately on facebook with a 2-hour window you would be available to pick up your beef package tomorrow between 10:30am and 5pm. I'll respond with an appointment time for you to pick up at the store. If tomorrow doesn't work for you, don't worry we will have more appointments on Saturday.
Beef customer update: The butcher was delayed a couple of days but we are picking up tomorrow. I'll be posting another update tomorrow to start scheduling appointments for Friday 10/8
Lots of fresh produce today! Come see me 10-3
We even carry cold drinks and snacks. The nations supply and transport system is delayed for everyone, we are no exception. I'm doing my best to coordinate with the vendors and drivers to keep the store shelves stocked. We have a cooler outside 24/7 for 12 ounce cans only $1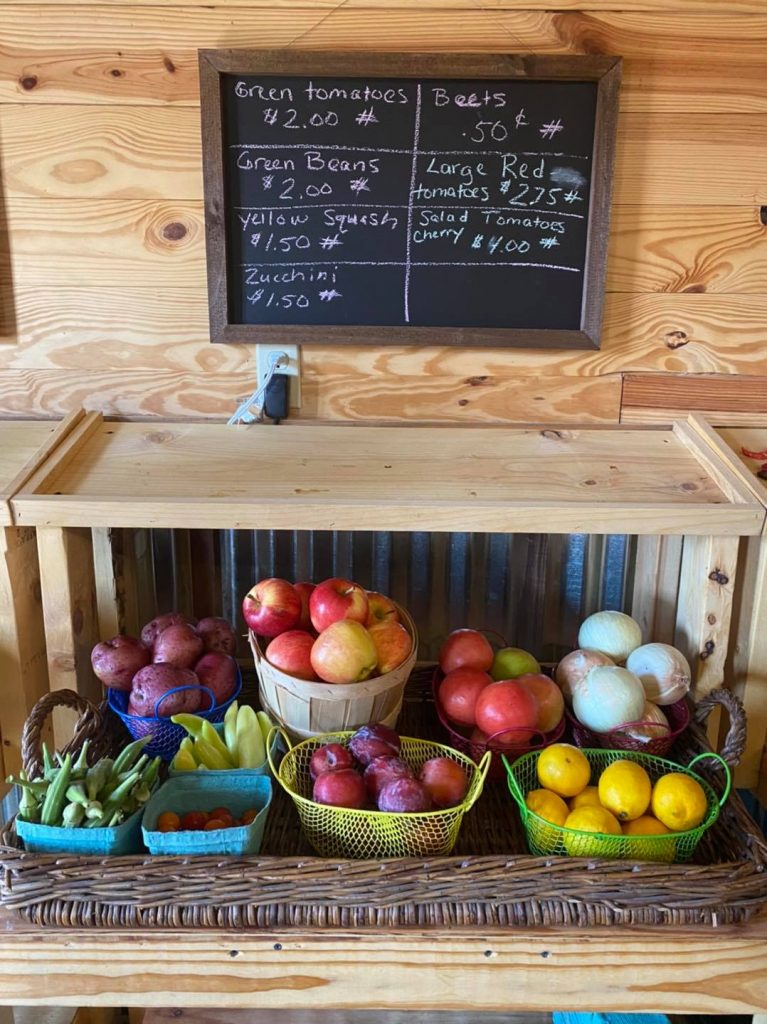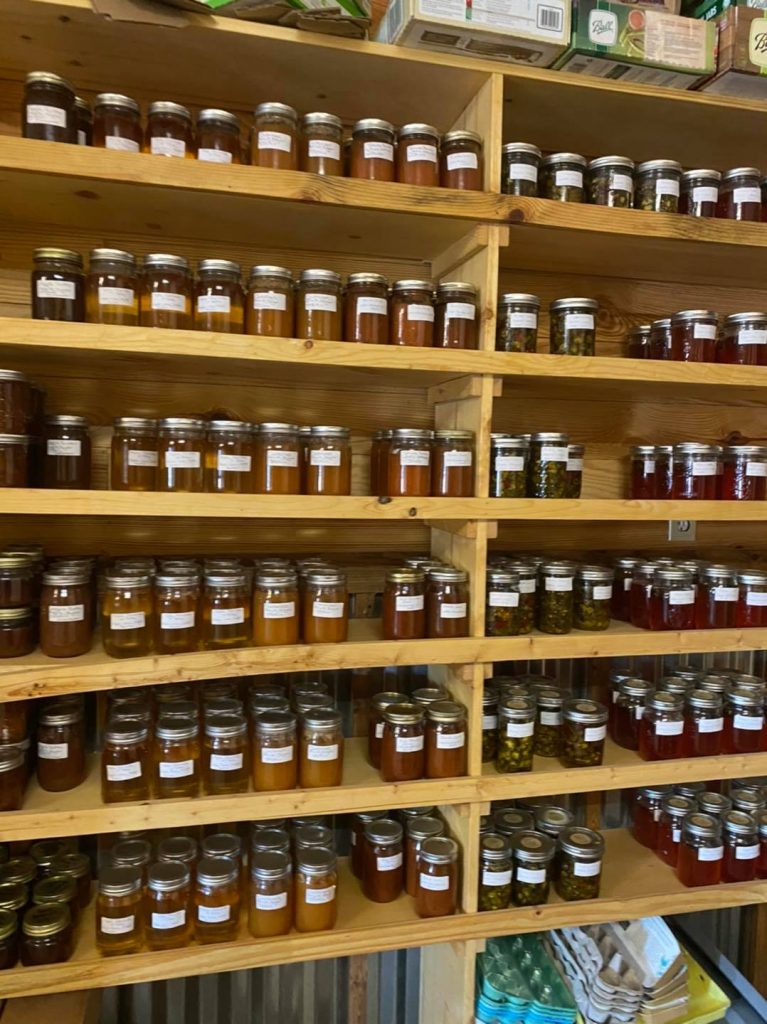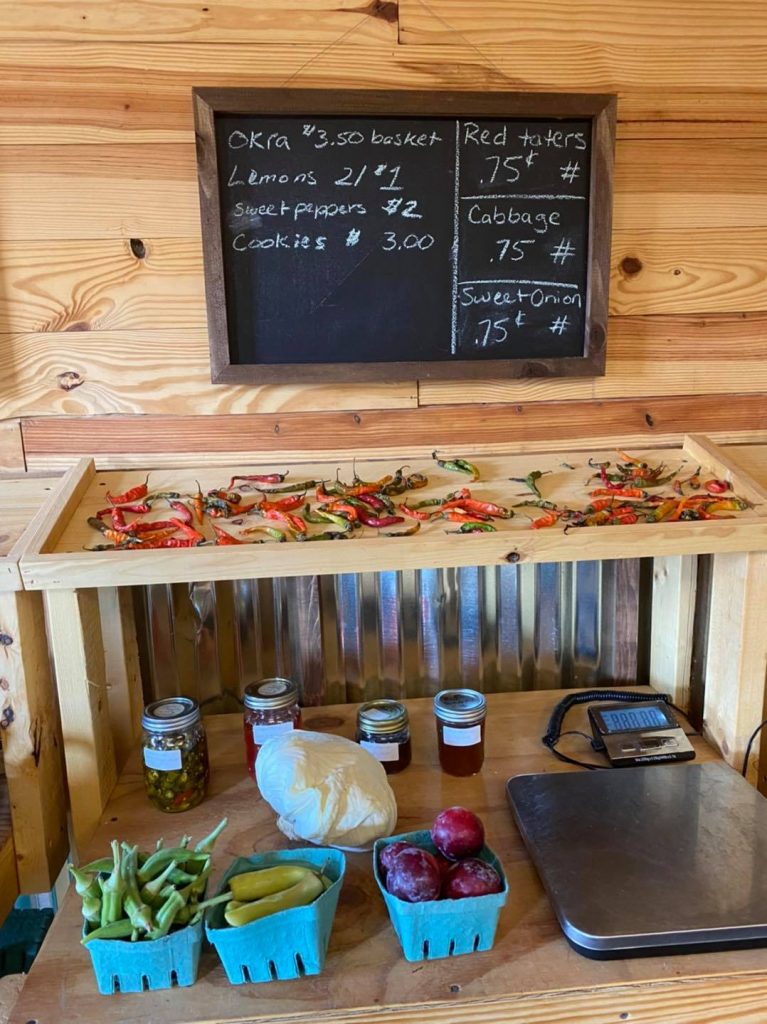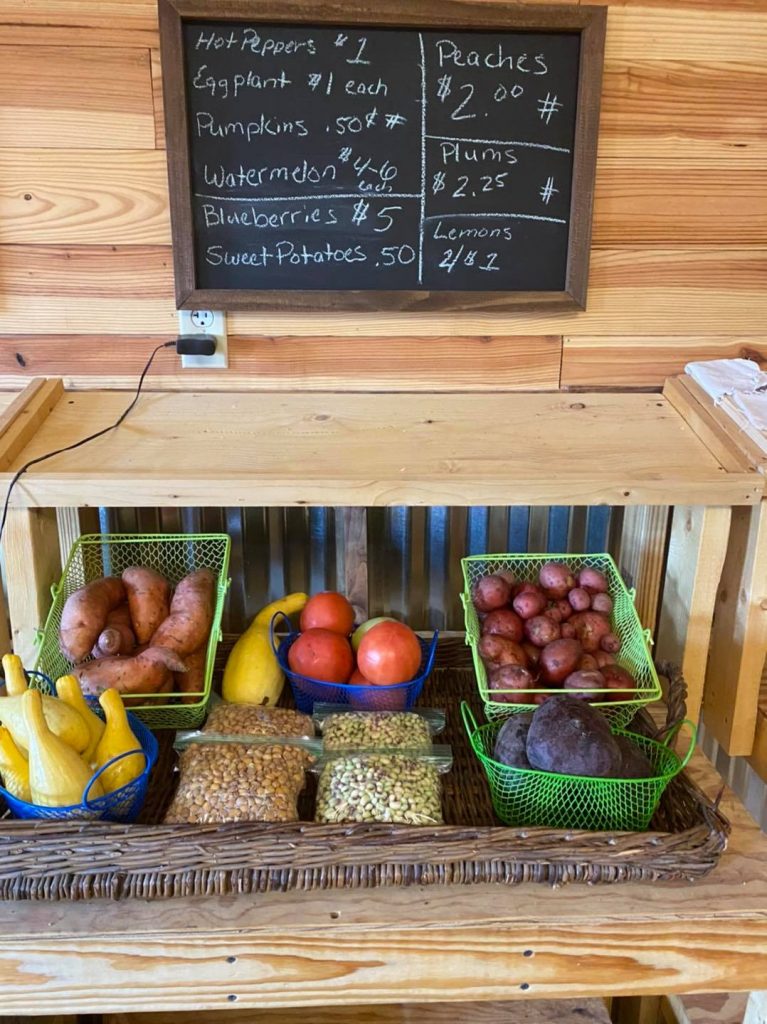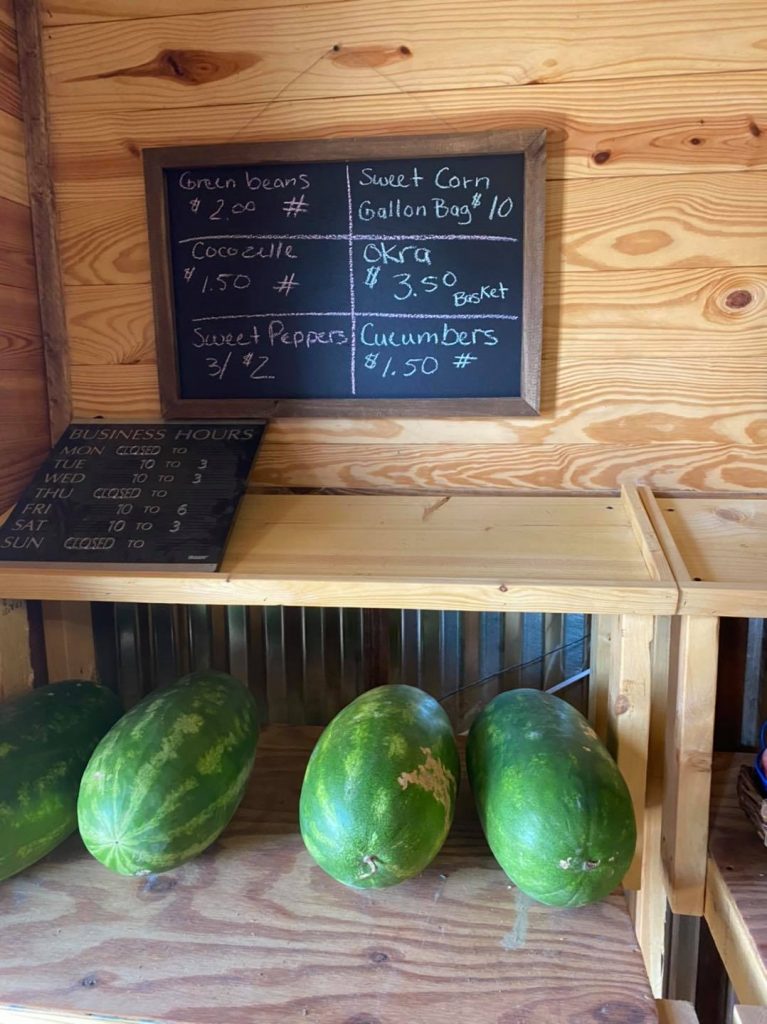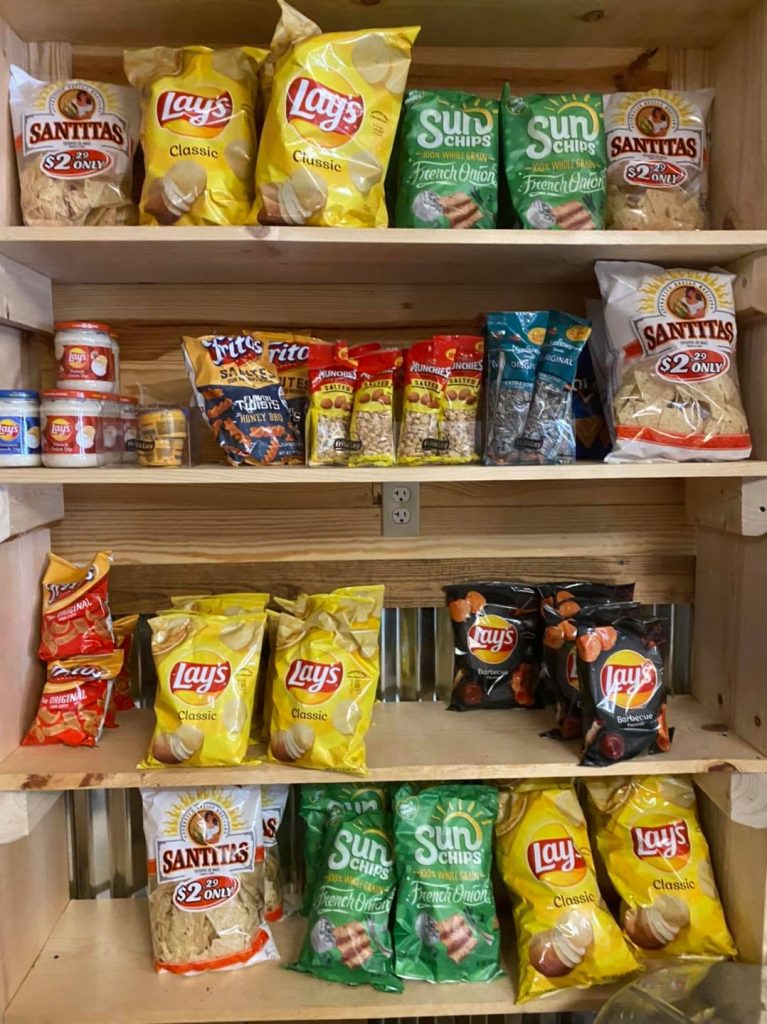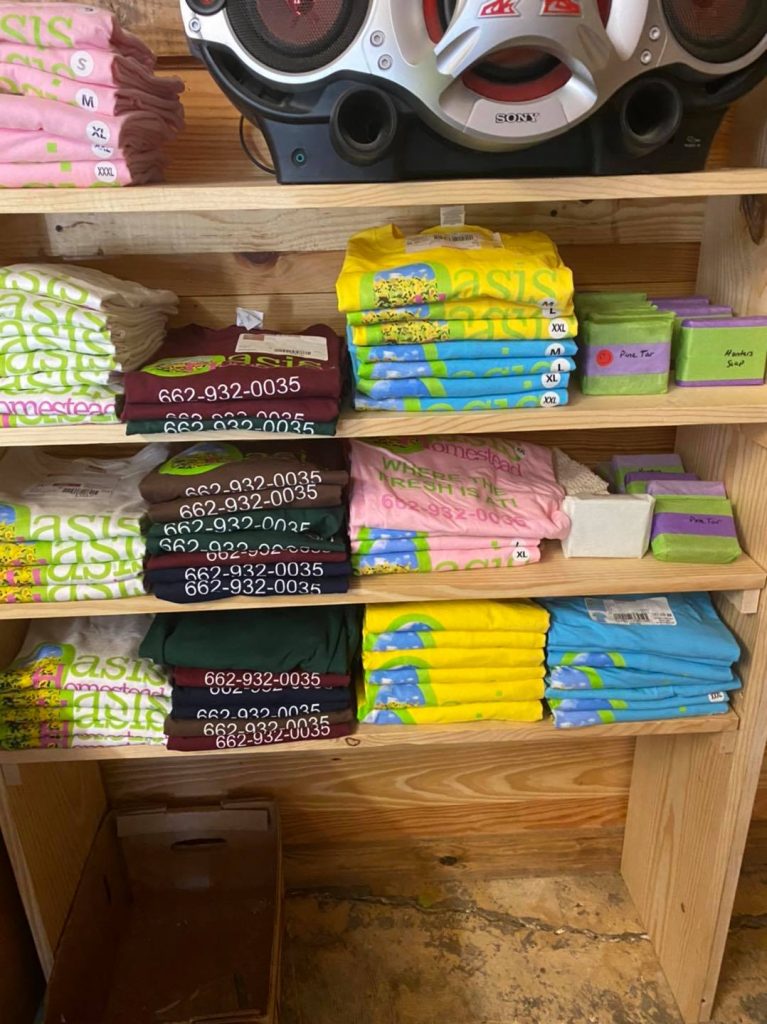 BEEF CUSTOMER UPDATE:If you have put a deposit down for a current beef package, good news! We heard from the butcher. They say it should be ready about October 5th. So get your freezer space ready and the remainder due on your order. I will be scheduling appointments for pick-up during store hours. Watch for me to post that your packages are ready for pick up and I'm scheduling appointments. We will prepare your package in advance of your scheduled pick up time. You'll be able to pick up at the store. We have sweet potatoes, apples, cherry maters, sweet and hot peppers, yellow squash, red taters, red plums, large slicing maters, onions, crowder peas, purple hull peas, okra, cabbages, watermelon, pumpkin, corn stalk bundles, chocolate chip cookies, eggs, beets, straw bales, sweet corn cut off the cob, green beans, blackberries, snack chips, cold drinks, goat milk soap, candy shoppe, preserves and more! Come see me today 10-6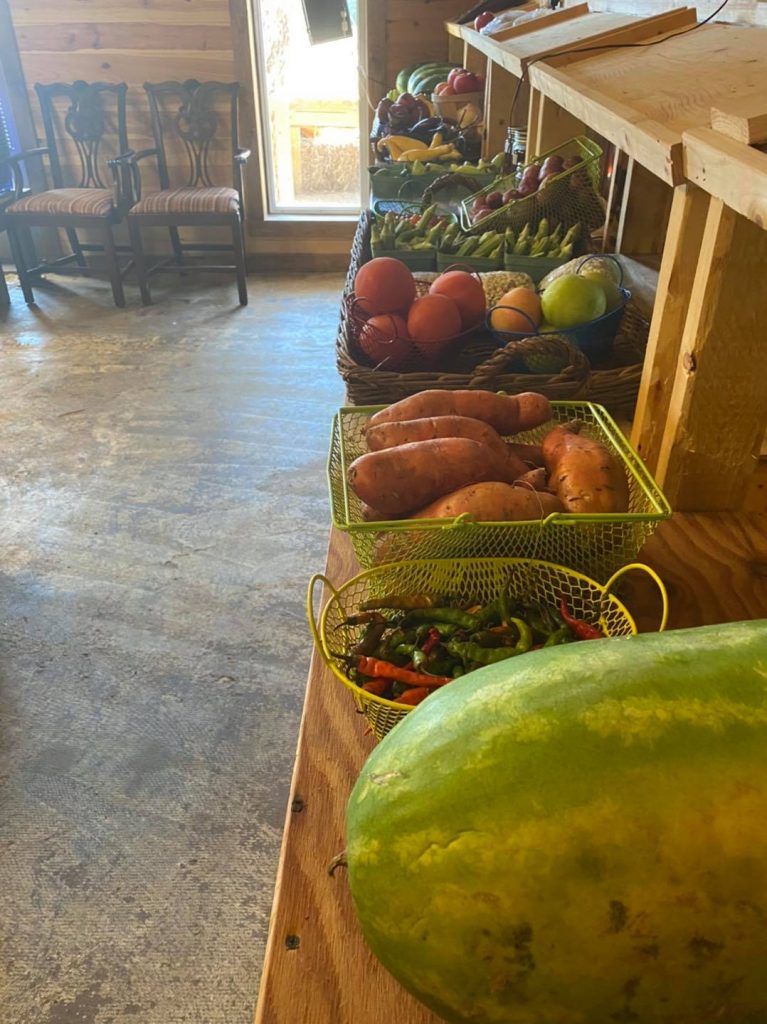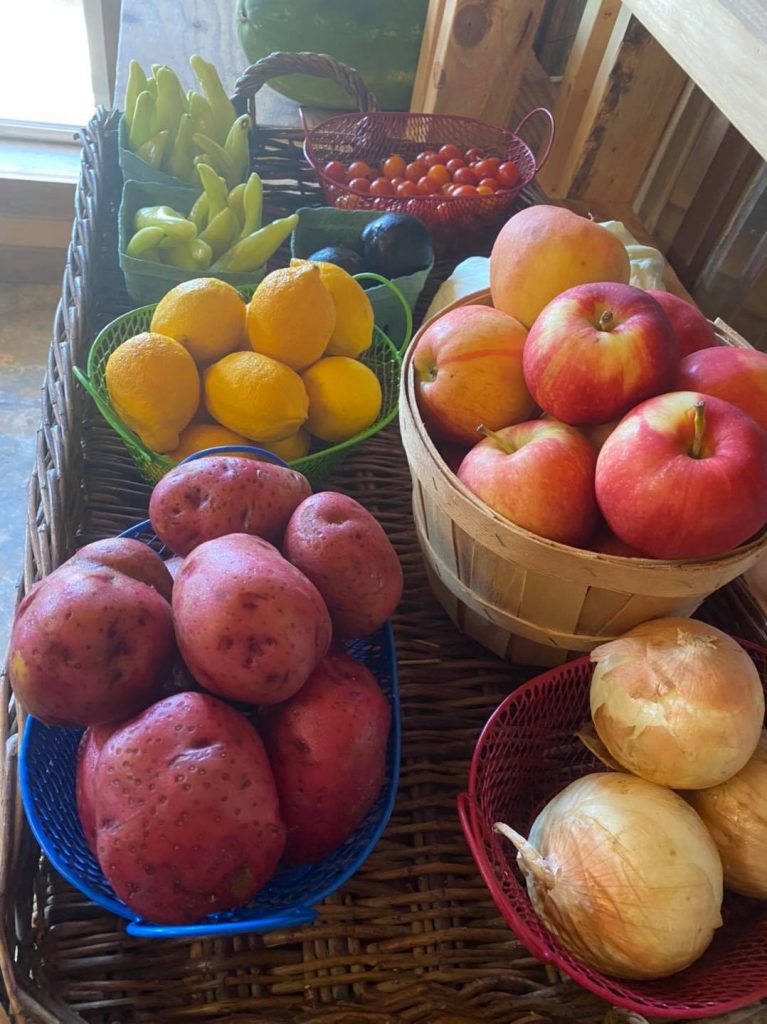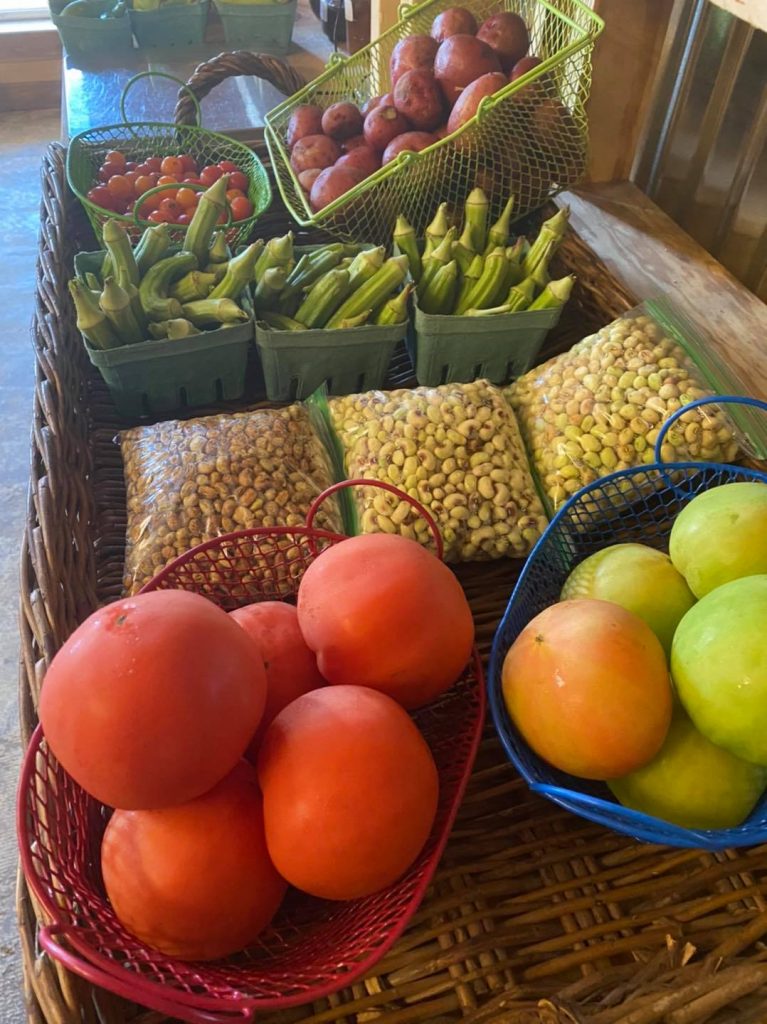 We have fresh peas again, VERY limited quantity. Fresh baked chocolate chip cookies. Large slicing tomatoes, okra, sweet taters, peppers, red taters, watermelon, eggplant, yellow squash, and more more more! Come see me until 3pm today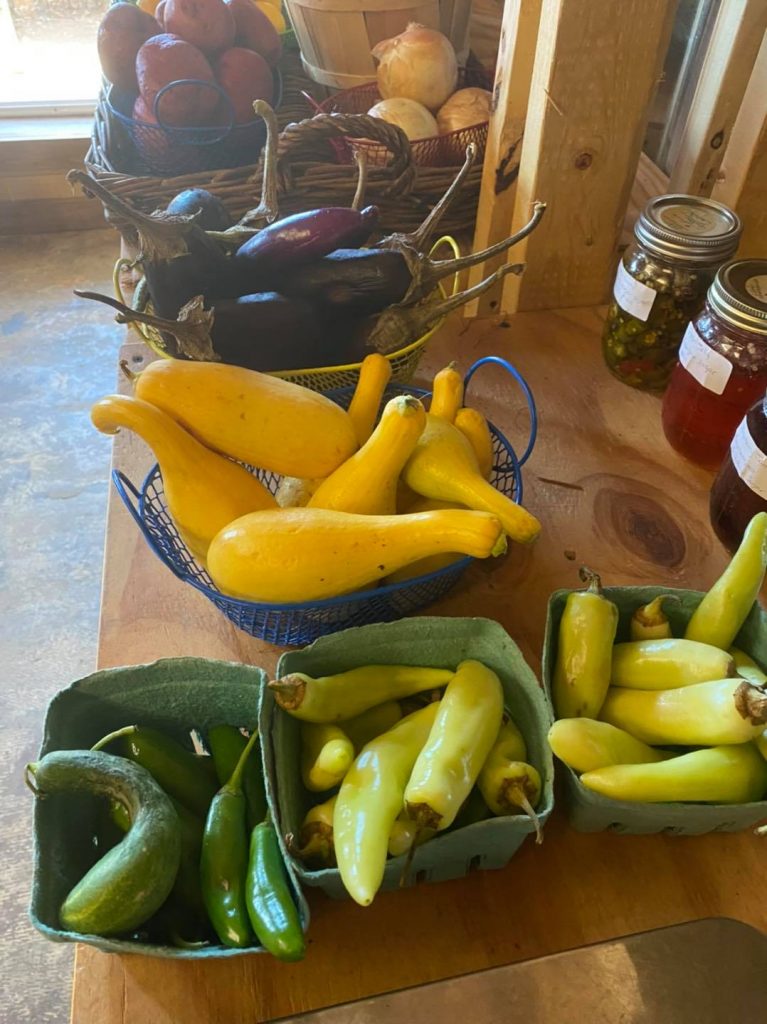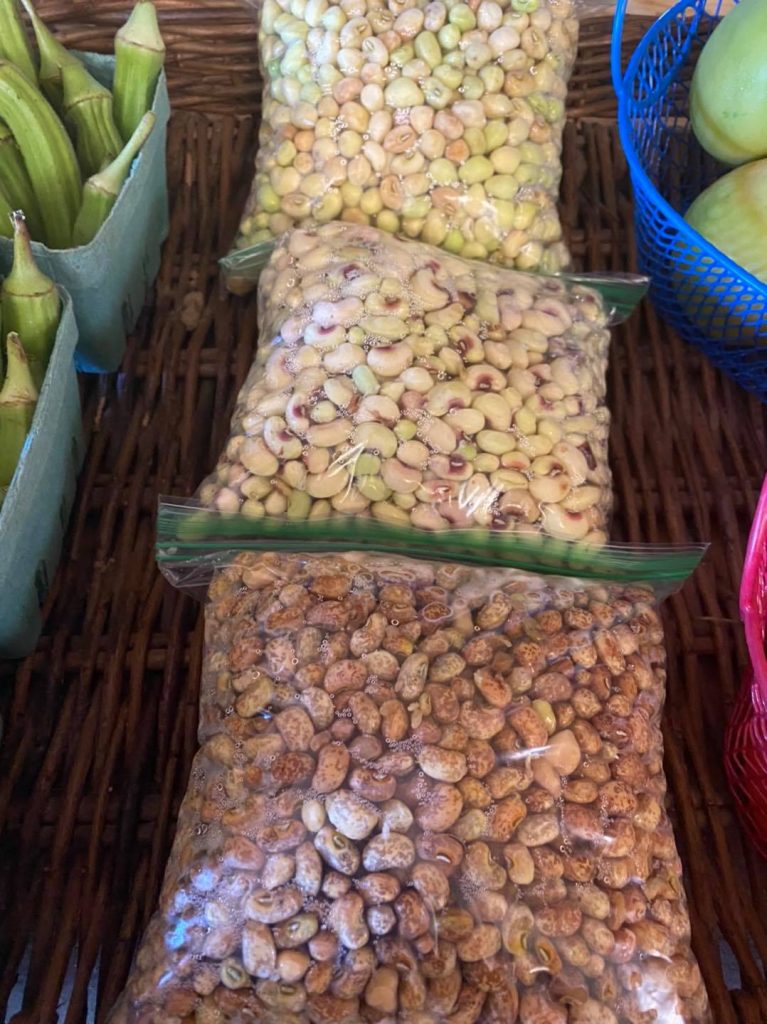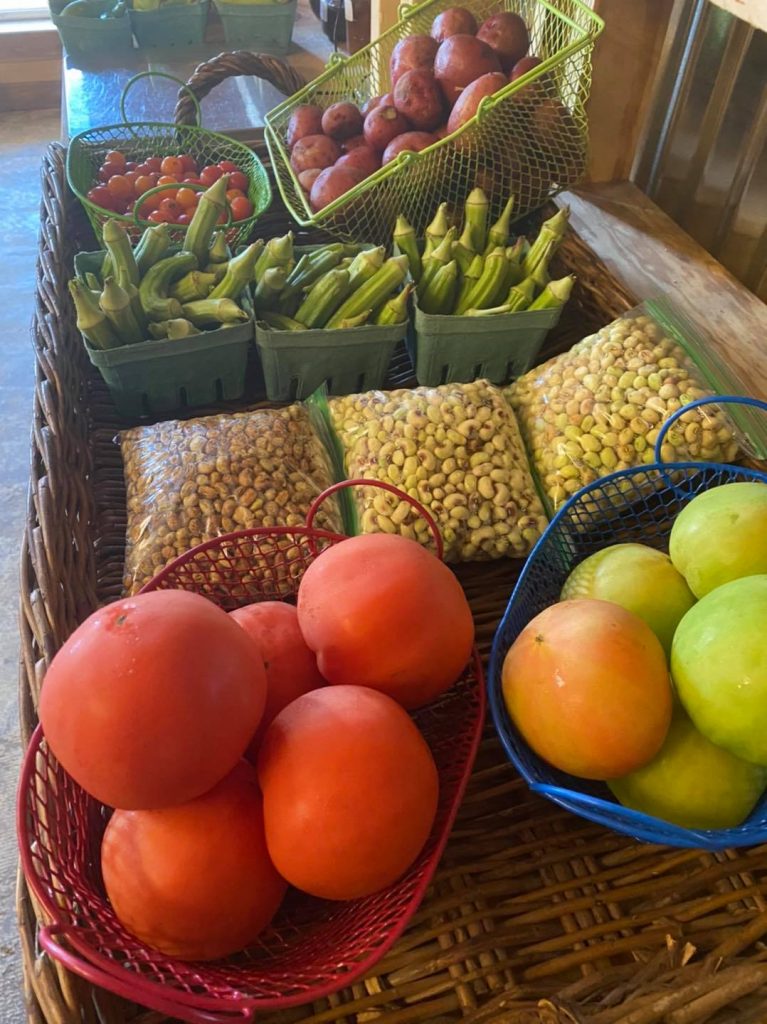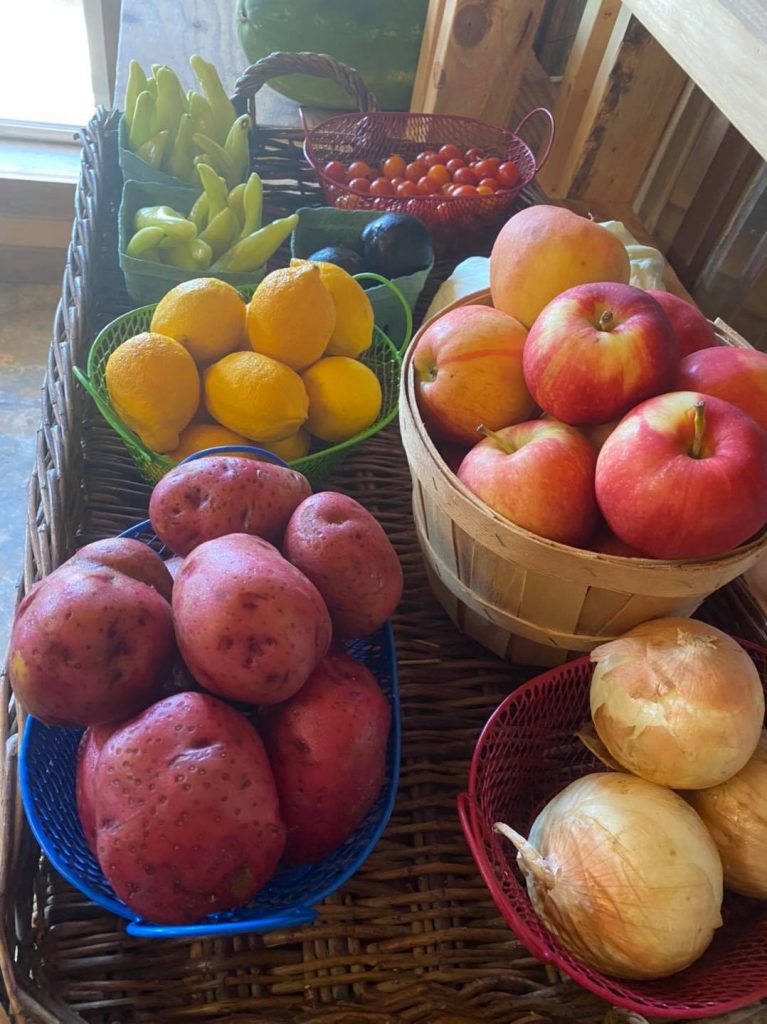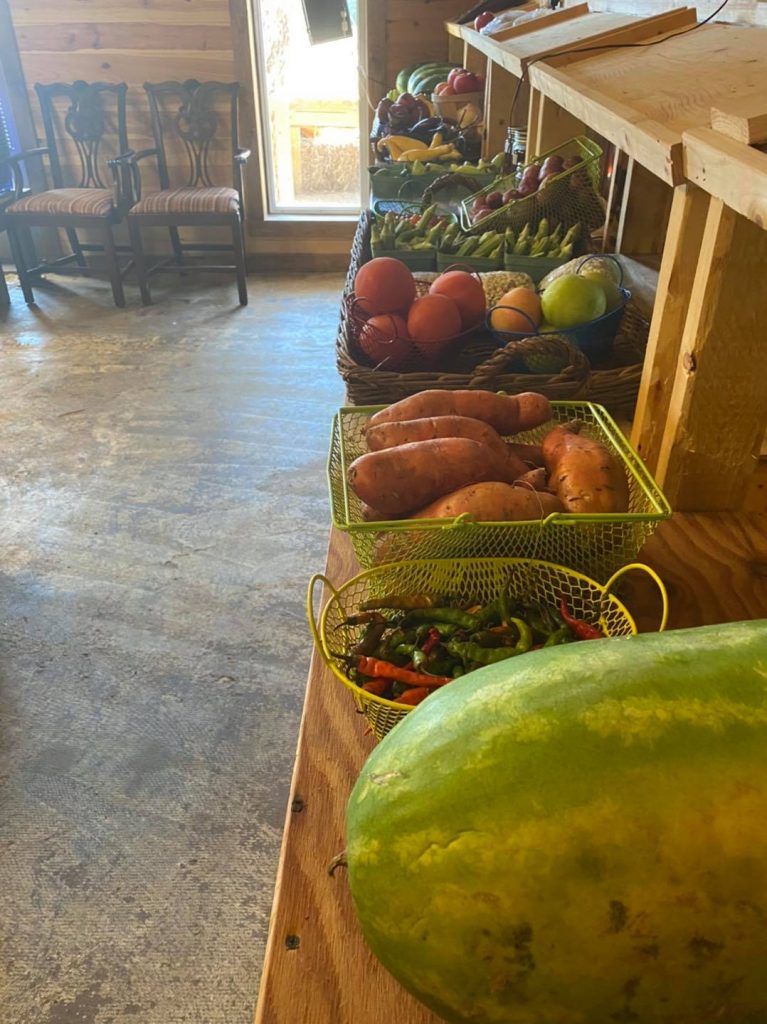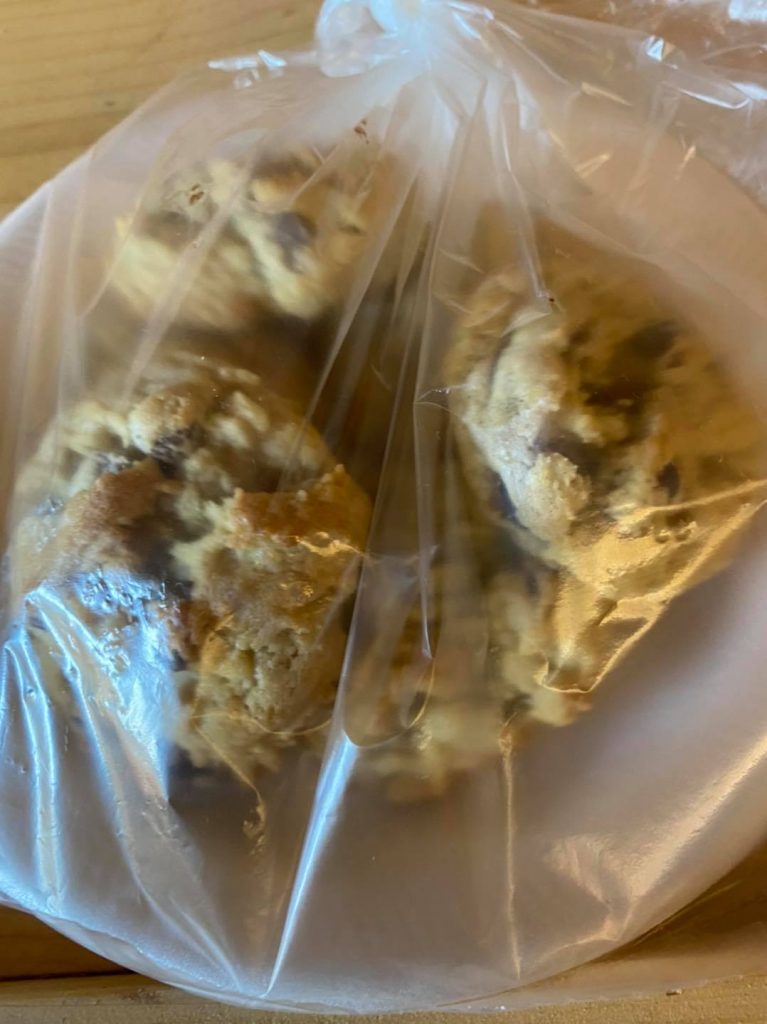 CHOCOLATE CHIP COOKIES! 1/2 dozen, fresh baked using fresh ground flour, REAL butter, our own free range eggs, black strap molasses, REAL vanilla extract and Celtic sea salt! Only $3 We have tomatoes for a limited time, Cabbages, red plums, red taters, yellow onions, yellow squash, eggplant, cayenne peppers, sweet peppers, watermelon, cherry maters, beets, turnips, cukes, peach preserves, cowboy candy, pepper jelly, purple hull peas. Crowder peas, sweet corn, blackberries, dry peanuts, chips, cold drinks in store. I'm baking cookies again and making goat milk soap, plus eggs, chickens, beef, right off the farm. Open tues/we'd/sat 10-3 plus as late as 6pm on Fridays.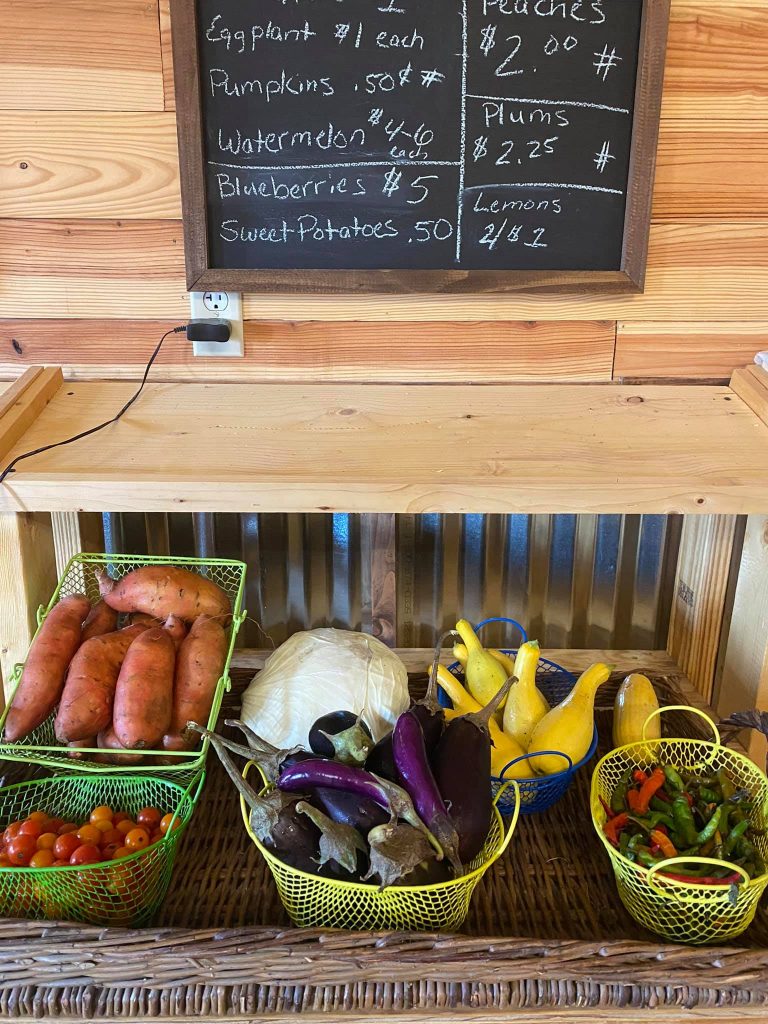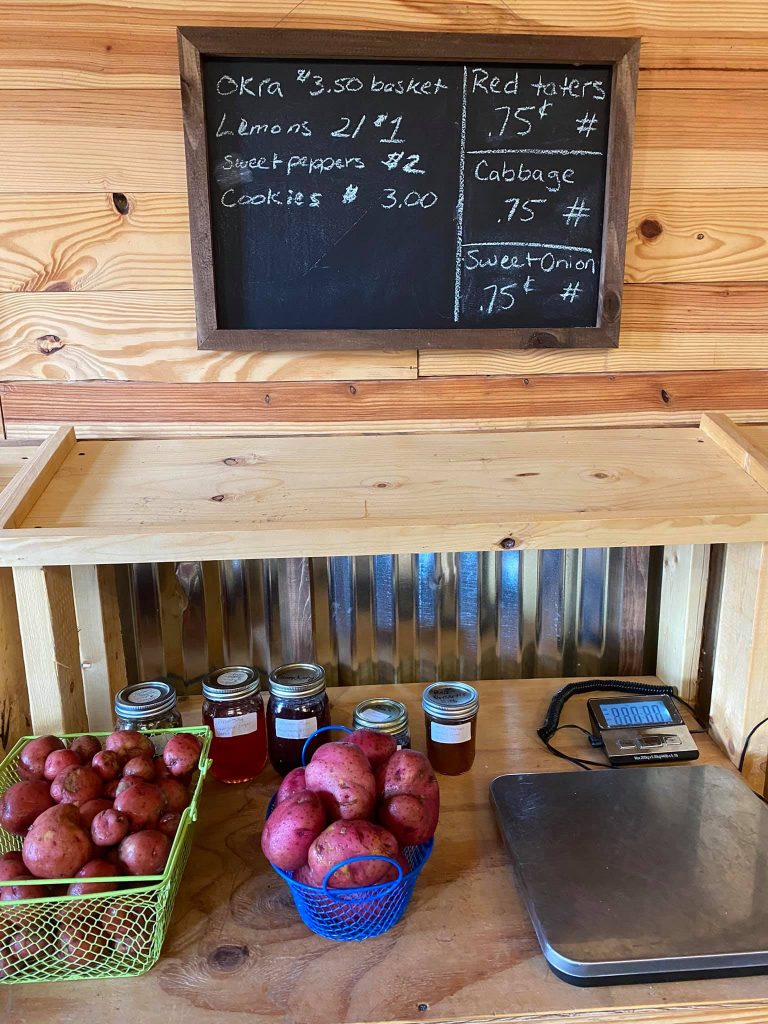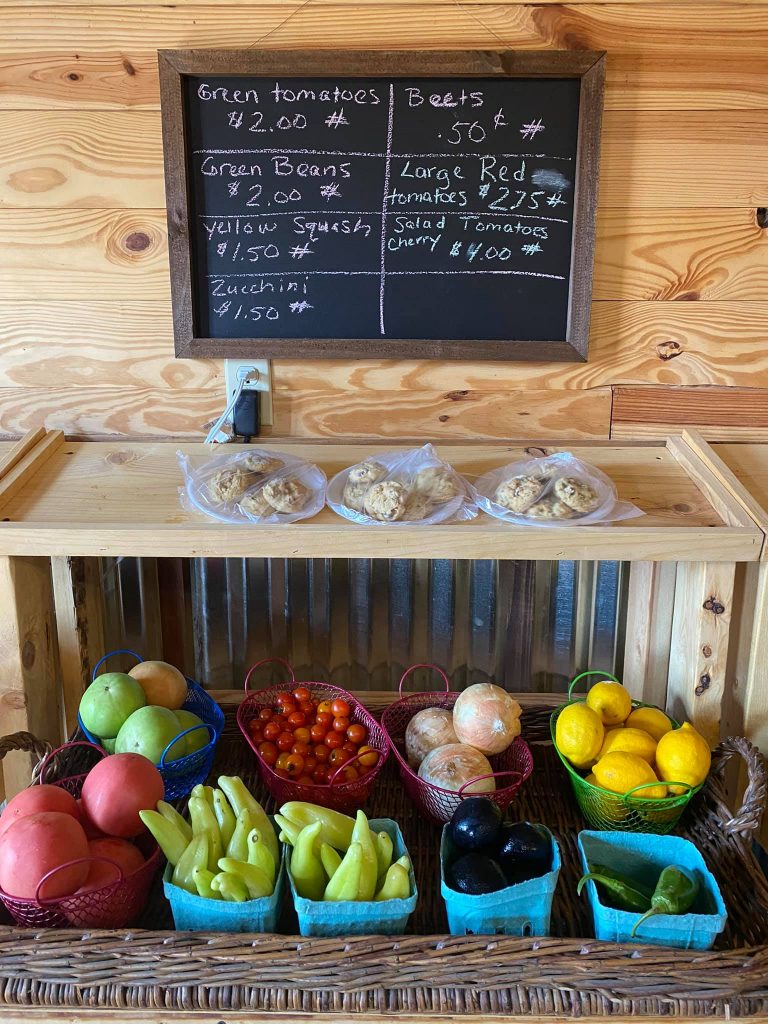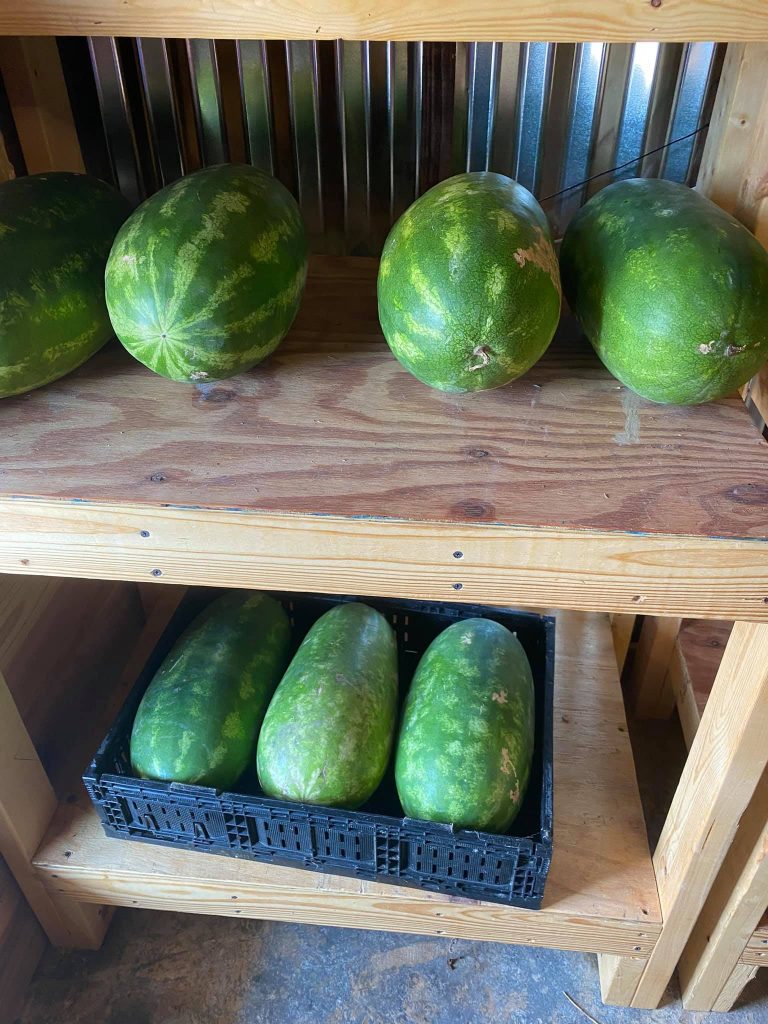 Beef customers: Taking appointments for Monday between 3pm and 6pm. Send me a private message with a one hour time frame you could pick up your package. I'll respond with an appointment time that we are available. We will also be setting appointments for Tuesday and Wednesday. Thank you
Good rainy morning Y'all! Lol Shew I got pretty wet just getting through the door already. BEEF CUSTOMERS: **Edited**I am setting up order pick up times for Sunday 19th now. I have appointments open between noon and 1:30pm. Send me a private message with a 1 hour window of when you can be available to pick up your package and your phone number. Let me know if you want any liver, tongue or ox tail. Make sure you bring a cooler or 2 with some ice to keep your beef properly cooled down. Bring your balance due in full with you. You can pay preferably by cash or check. I can also accept card payments through square which will charge a fee. Once Sunday appointments have been fully booked up, I'll update this post. On Sunday, I'll begin setting up appointments for Monday. We would like to have all orders paid for and picked up by Friday of this week. We will not be taking appointments on Thursday. Can't wait for y'all to get this delicious beef into your freezers.
BEEF CUSTOMERS:
**EDITTED** All appointments to pick up beef packages on Saturday 18th are now booked. We will begin setting up appointments for Sunday 19th next. Message me on FB messenger today to set up a pick up time to get your package tomorrow. Please give me your name, phone number and a 2 hour window tomorrow when you could be available to pick up your beef. I will respond with an appointment confirmation according to my availability. You will need to bring with you a cooler or 2, with ice that can hold your meat plus space for the ice. You will also need to bring your balance due in cash preferably, or I can accept a card payment through Square, which will charge a fee. If Saturday is NOT going to work for you, don't worry, I'll be creating a pick up schedule for Sunday and Monday next. Let's do one day at a time please, and get your delicious beef into your freezer ASAP!
BEEF CUSTOMER UPDATE: We will be making your packages available for pick up within the next few days. Please have your balance due and freezer space ready. As soon as we have all the packages ready, you'll see the available PICK UP days posted. We are very excited for y'all to start grilling and cooking up your tasty, all natural, Tate county raised beef! Ps…. Invitations to your house for a BBQ are welcome. Lol
mmmmmm
We will be planting beets, turnips, carrots, leeks, spinach, lettuce, collards, and more today! Hoping a nice rain will give it a good watering this week. I'll be working in the field today but I'll be open tomorrow. Thanks for your understanding
We have lots of sweet peppers, cabbages and eggplants coming in. Cherry tomatoes only. I'm hoping to have large slicing tomatoes soon- if the plants will hold out long enough for them to turn red. Picking fresh okra regularly still!
We will have fall decor items available for sale to decorate your own home or store front with. I can feel the coolness in the air, fall is coming. Let's get in the spirit!
Ps…. If you don't see enough qty of something you would like more of, just ask. We only put a small amount out on the tables at a time but we have lots of back stock in the fridge. The produce keeps fresh longer when its kept in a fridge as long as possible.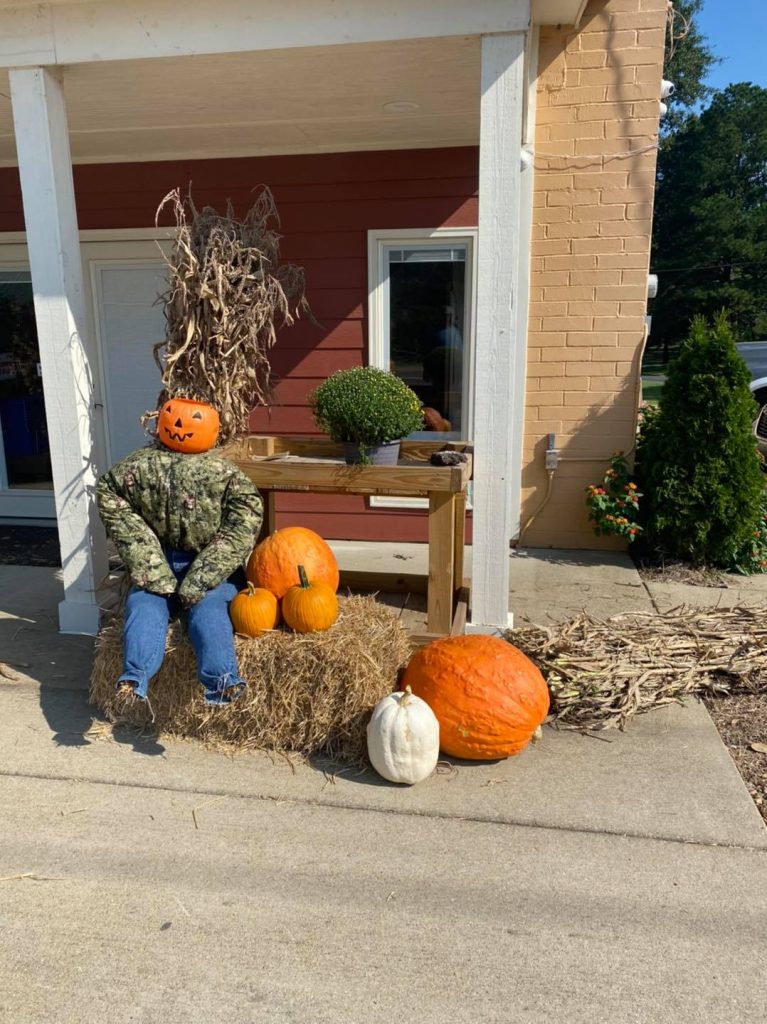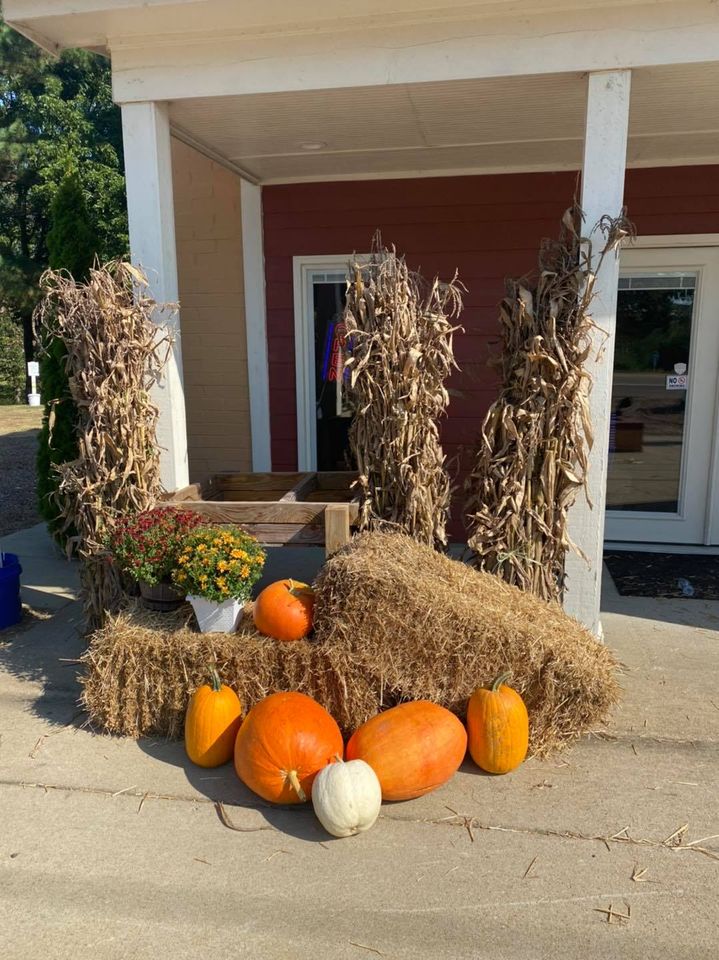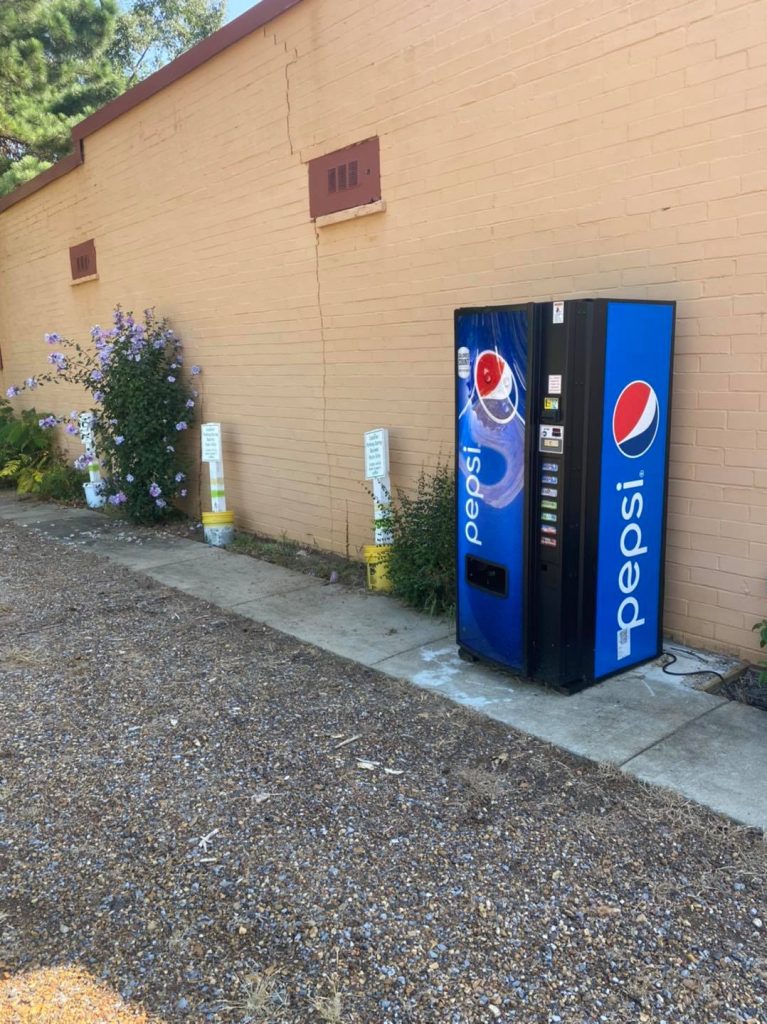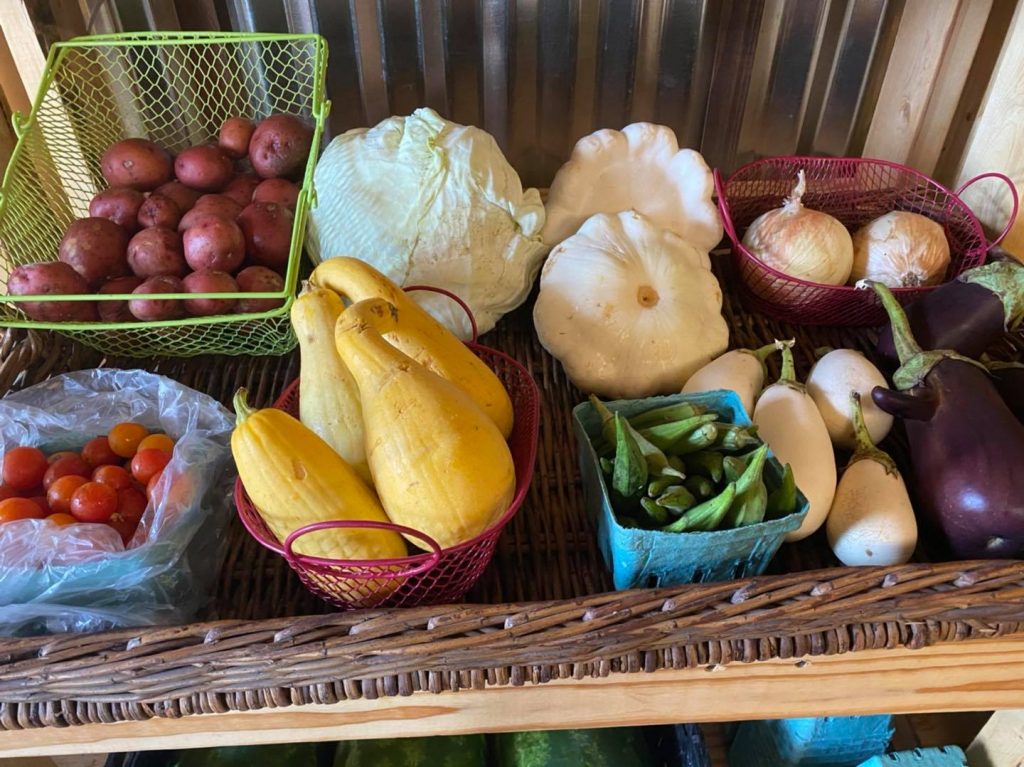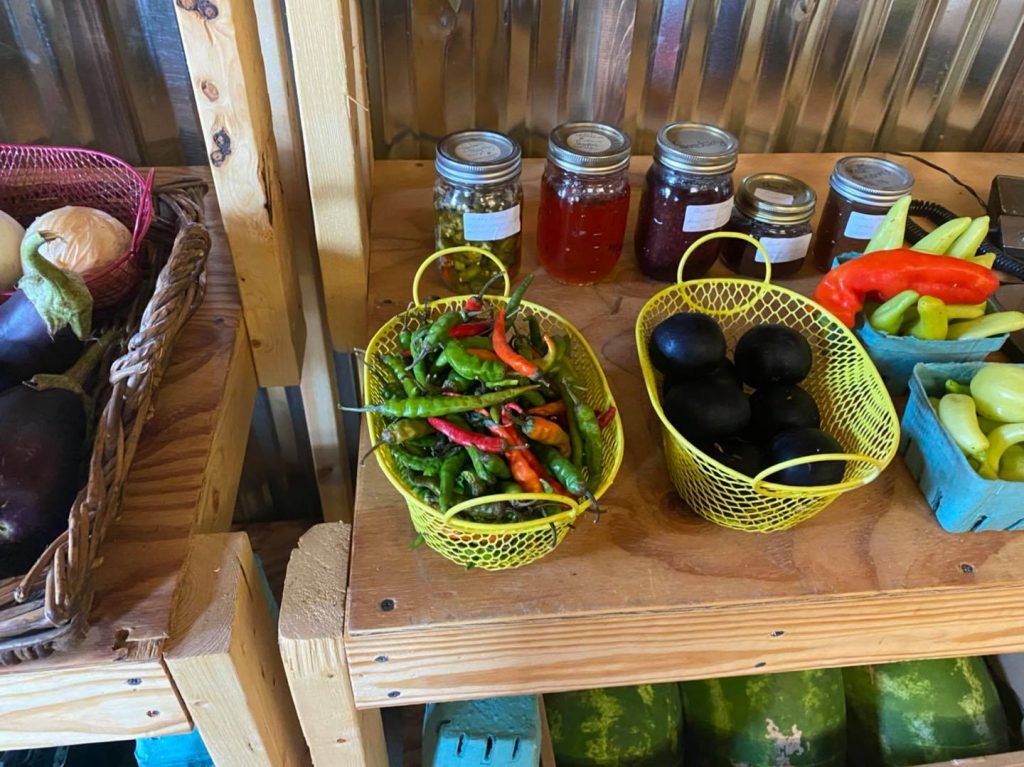 We have just 3 more slots open for the current beef butcher schedule. If you'd like to learn more just message me and I'll send you information. Beef packages should be ready for you to take home within the next 2 – 2 1/2 weeks. If you miss this go around, don't worry! We will be accepting orders for the next beef schedule which will begin in a few weeks.
We will be making fall decorative display supplies available for your home or store front. We are bundling corn stalks now. Will have straw bales and pumpkins available soon. Look for pics to be posted.
Planting cabbages, onions, broccoli, greens, lettuces, carrots, beets, turnips, cauliflower, etc etc. For fall and winter crops! We have purple hull peas, crowder peas, corn, limas/butterbeans, green beans, black berries etc in the freezer Still have fresh cherry tomatoes, eggplant, squash, zucchini, cukes, okra, peppers, cabbages, crimson sweet/jubilee/Charleston grey watermelons, potatoes, onions, plums, zucchini, turnips, green tomatoes, scallopini squash, eggs, and more coming in. We have cantaloupe syrup for ice cream, waffles and pancakes or pop it in the fridge to spread it on your bagel or toast… mmmm Apple syrup for pork marinade, pour over ice cream on hot apple pie, pour over pecan pie or lemon cake, or pop it in the fridge to spread on toast. Pepper jelly, cowboy candy, tomato sauce, peach preserves, strawberry jam, apple butter, raspberry jam, cold drinks, chips and dip, peanuts, garden seeds, goat milk soap, candy shoppe dime candy, promotional T-Shirts, and more! Come see us Tues/We'd/Sat 10-3 Fridays we stay as late as 6 depending on how busy we are. Funny eggplant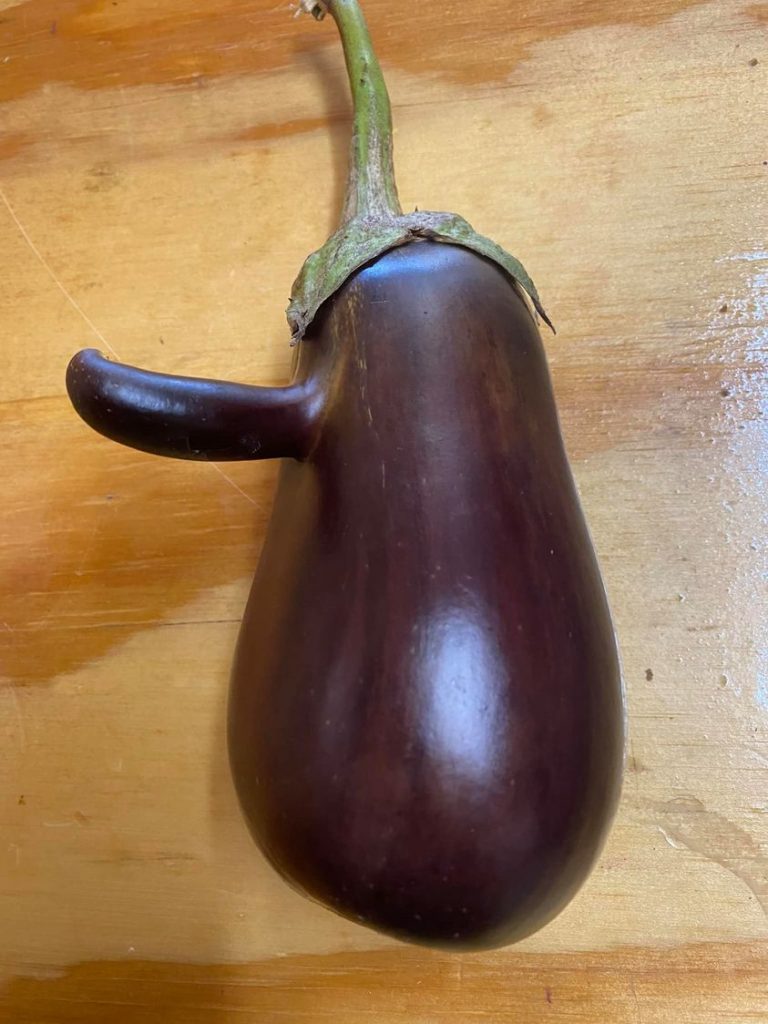 Beef update: For those customers who just put a deposit down for the next butcher date, we just took the beef off to the butcher today. The butcher will age the meat for a couple weeks and shortly after that will start preparing the various cuts. I will update y'all again as we get closer to pick up day so you can be prepared. We still have a few shares for additional customers to buy in on this beef. Thank you for your patronage and trust, we appreciate you.