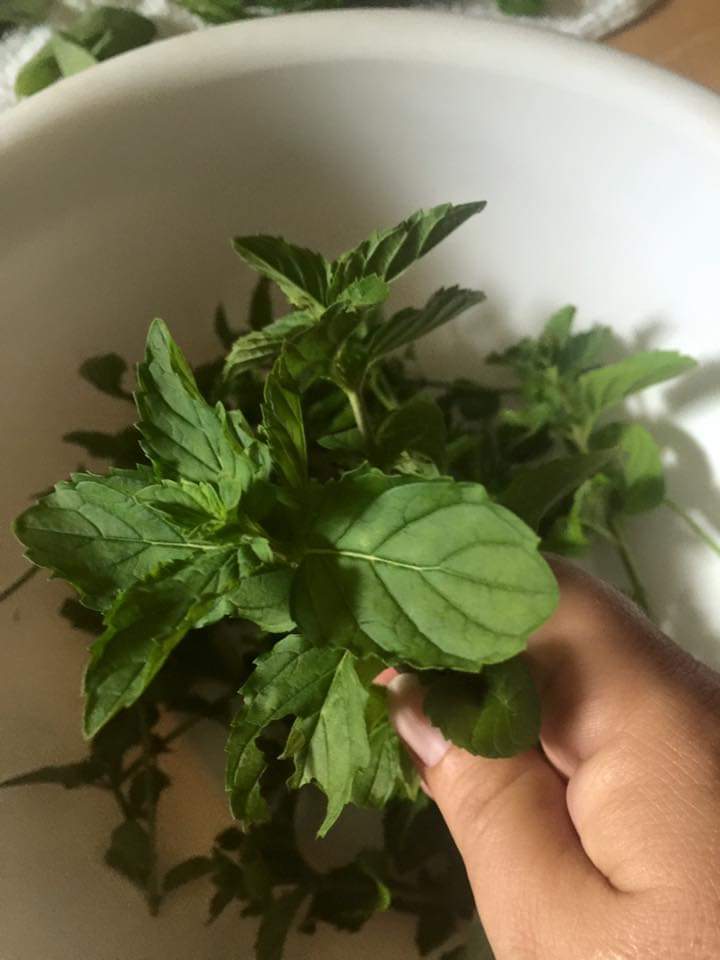 Fresh mint harvested for delicious iced summer tea. Just brew your own and pour over ice cubes! Mmmmm
$2 bundles serves 4-6
$5 bundles = choose any 3 varieties of standard bundles. Saves you $1
Herbs are grown organically in rich, aged compost, that's been allowed to break down from the barnyard. There are never any herbicides or pesticides applied to them.
I gather the cuttings early in the morning at their peak of freshness using very sharp scissors. The tender herbs are handled delicately so as not to bruise the leaves.
I clean them by hand, sort into bundles and keep refrigerated for optimum freshness, scent, flavor and health giving properties.