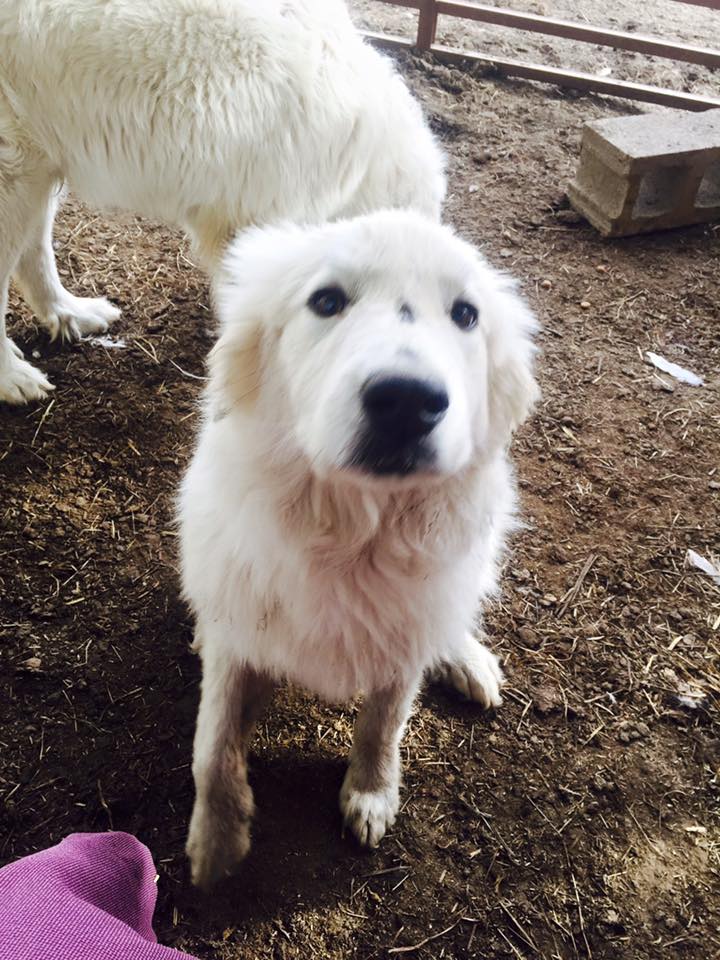 This is the only female left from the older litter (yard ID#04) born March 9th. After a nice meal, I begin working with them a bit one on one. She sat nicely for me when I asked her to, with plenty of patience. They are learning to allow an owner or vet health exam.
I check their ears, eyes, teeth, gums, tongue, brush their coats, pick out debris from their hair, check paws, nails and pads, check their genitals and bottoms for any messiness, signs of worms, injuries, or any other signs of potential health issues.
We are still working on them allowing me to brush their tails. Great work obeying commands today my sweet girl!