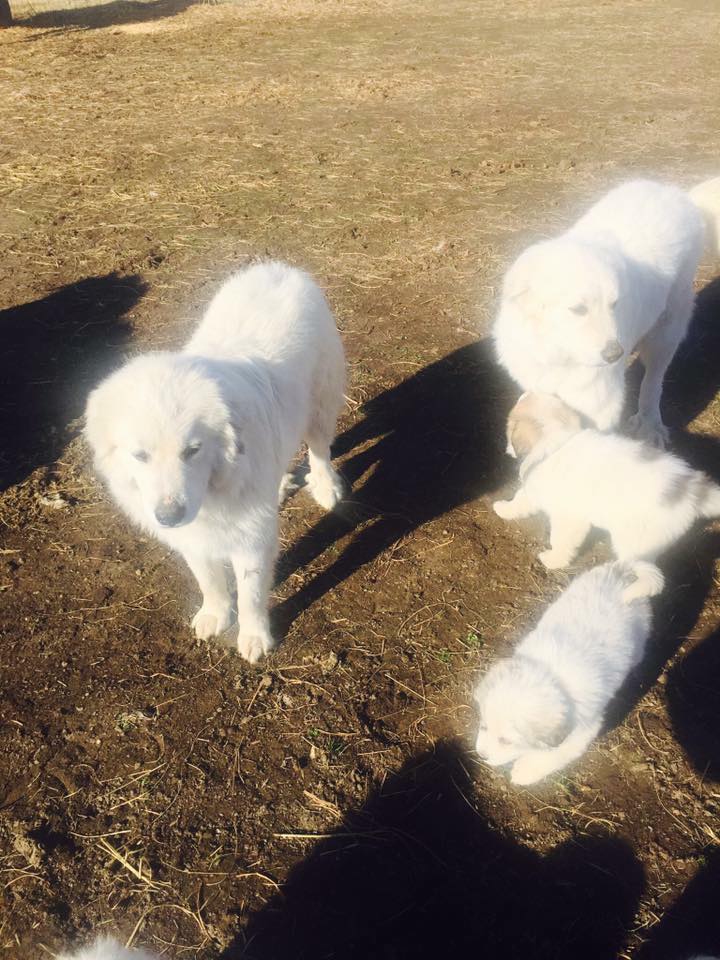 I've got 4 males and 1 female pup available for sale right now. I will be moving my whole farm in the upcoming weeks and it's really best for the pups not to be moved repeatedly. The best thing for my babies is for them to go to their new, forever homes/farms now. I usually do not offer discounts as I'm always happy to let them stay until the price they are worth is met. This situation needs to be managed in a way that works best for the pups, not what works best for me.
They were born April 14th 2016. Both parents on site. All pups ARE already working. Acclimated to horse, goats, chickens, ducks, cats. They have all been gate and fence trained. Most are well behaved not to jump on you, although a bit more training is needed here.
All worming has been kept on specific schedules but I DO NOT give any shots. You will need to begin them on the vaccine plan your veterinarian recommends. Registration paperwork will not be provided when pups are sold at discount prices.
Please contact me if you are looking, or know someone whom is looking for a Great Pyrenees LGD addition to your homestead/farm team. I will make price deals for the right folks/farm who want my babies forever.
Update:
The female pup has been taken. I now only have 4 males for sale.
I will consider trades for nanny goats or calves.
My only girl pup is spoken for as of now. If the current deal falls through, I'll update here and accept the next person to get her.
I have 4 males left.