Good morning folks! I will NOT be at the Senatobia Farmers Market today. I am however, working on planting our fall crop of red potatoes. I say "our crop" because it is being grown for all my friends, customers and my family. (Pics of this mornings progress below)
I'm planting a half acre of taters and using my own self propagated organic/NON-GMO seed. Doing it with just my trusty shovel so it's going slow, but every inch of dirt I work in, is done with love!
As many of you know, I'm new to MS. I only bought this raw land Dec 29th and have been steadily working on improvements ever since.
I'll miss chatting with you guys today and I can't wait to visit with y'all again on next market day. I hope you'll continue to follow along on my little Coldwater, MS Homestead journey!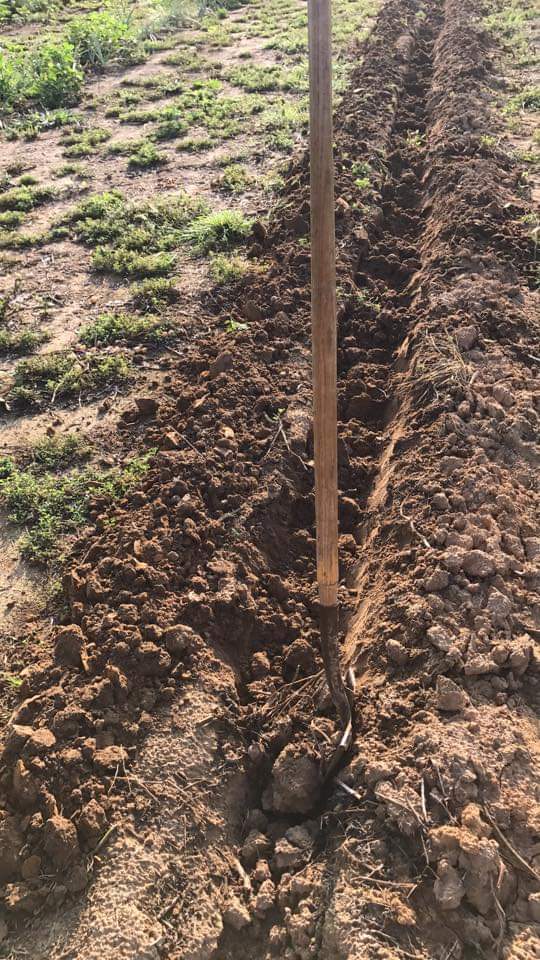 800 linear feet of taters planted today!
Plus I dug out 340 square feet of dirt to make future permanent irrigation/drainage ditches.

That'll be it for tater row work today. Now on to next homestead tasks!