The lower field was flooded like a lake for the first time since we put in drainage ditches. The water came across the street from the fields and the ditches. Swollen drain ditches, flooded river bank and massive rains are good enough cause for all this standing water. Just since 6am the water has receded back across the street which is good news for traveling our road.
My little crew of hard working farm hands have dug nice deep drainage ditches alongside every planted row of vegetable seed. The seed beds are not flooded and hopefully the seeds stayed in place to sprout.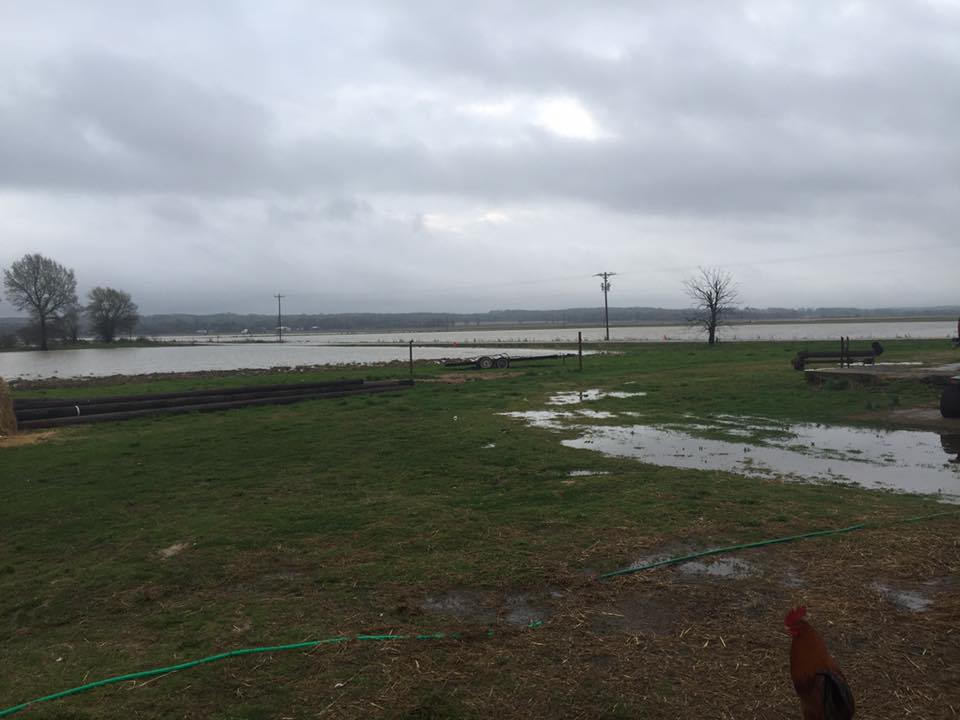 The first planting of potatoes are sprouting good and steady now. These will be an estimated earliest harvest date of: FIRST WEEK OF MAY
I will keep you all posted with more developments on these organic Red Pontiac early potatoes.
Recently planted seeds:
Broccoli
Cauliflower
Spinach
Kale
Cabbage
Daikon
Radish
Brussels sprouts
Mustard
Mixed greens
Lettuce
Greenhouse starts:
Parsley
Cantaloupe
Honeydew