It's just new name tags but the goats are SURE it's gotta be something good to eat lol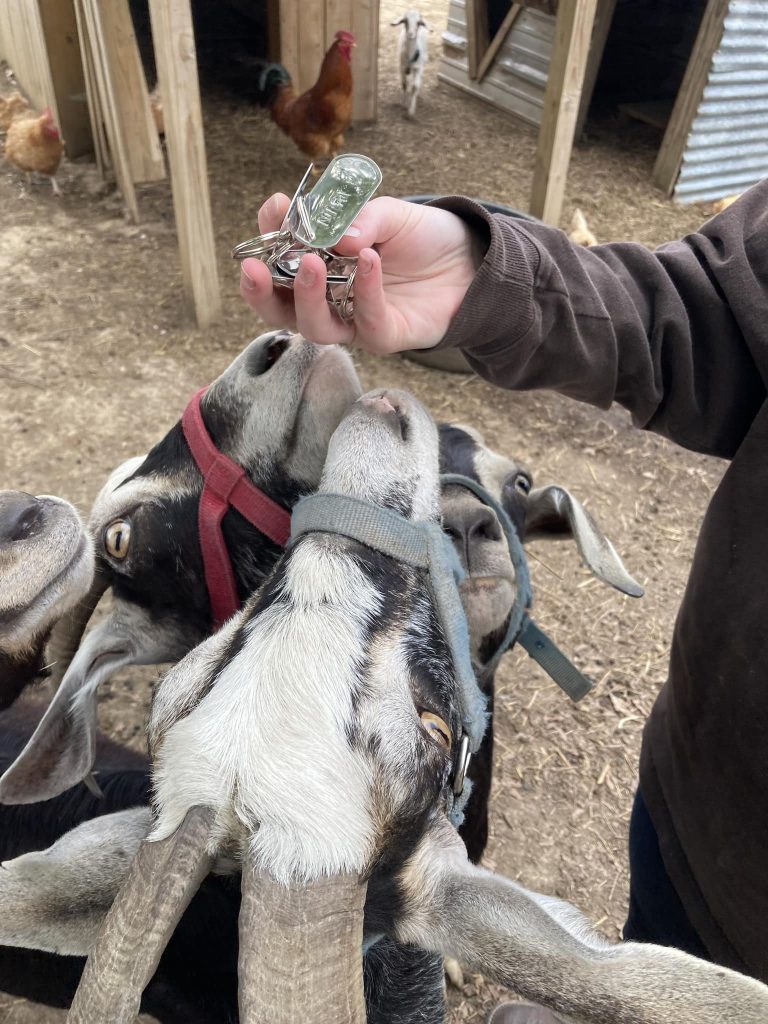 This is what I hear them saying ….
Is it something good to eat? Is it? Well? Let me see? No get back I wanna see? Can I sniff it? Is it mine? No it's mine get off my feet! Back up you giant booty girl, them treats are all mine!